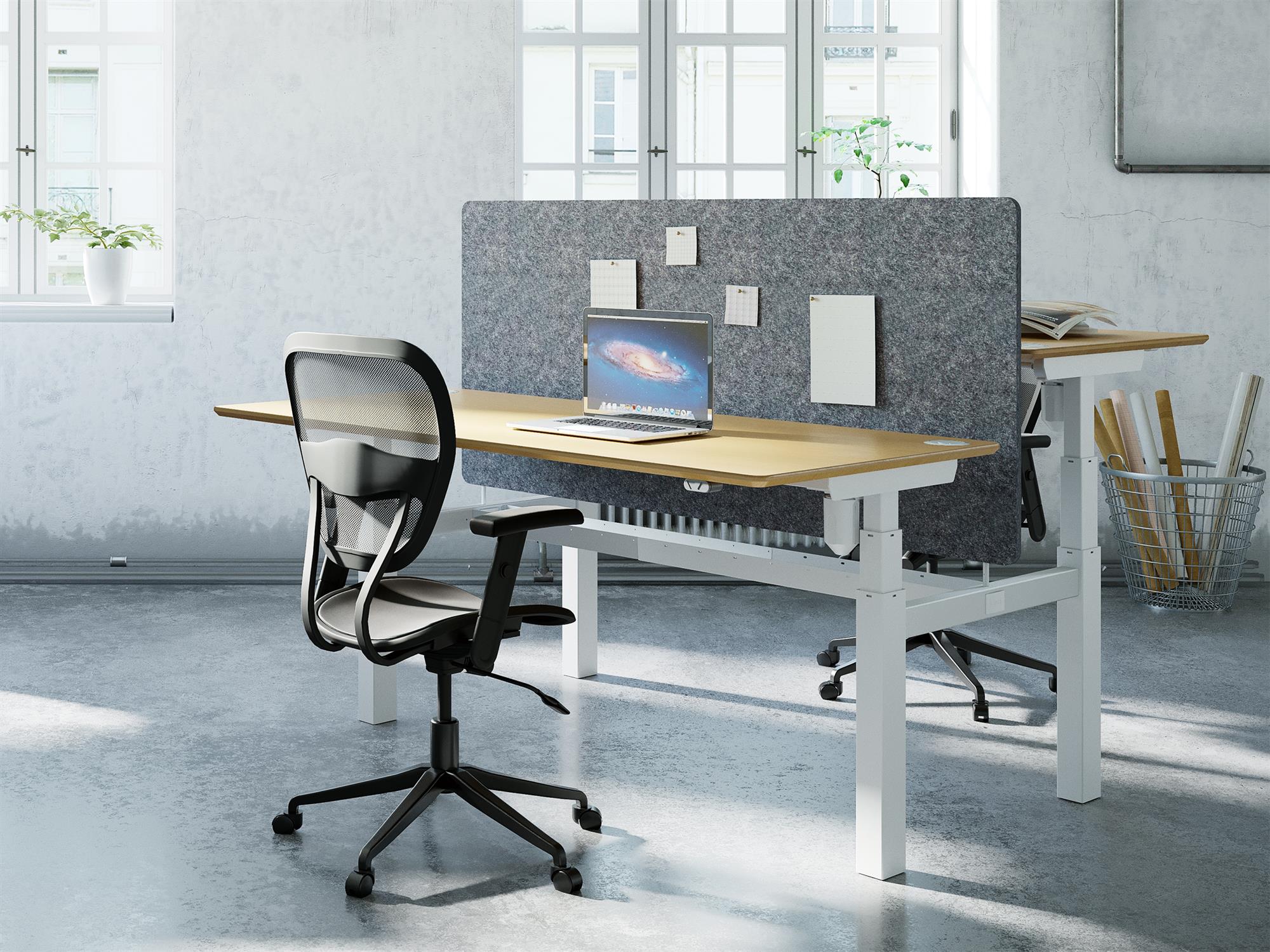 The ULTRON Sit / Stand range is an entry level Height Adjustable Desk & Workstation system with maximum flexibility at a very reasonable price. The range can be tailored to suit any office space with a large range of colours options and several screen, storage & soft wiring combinations that can be included.
Base Colours: Black, Silver or White.
Top Colours: Interpanel, Laminex or Polytec commercial ranges. Other colours available on request.
Screens: Compatible with VAPOUR, CUBE20, FUSION760, FUSION530, HYDRA, Adapt Classic, Adapt Social
Soft Wiring: Compatible with RAPIDO Soft Wiring range.
Configurations: Back to Back
Height: 675-1275mm
Warranty: 10 Years