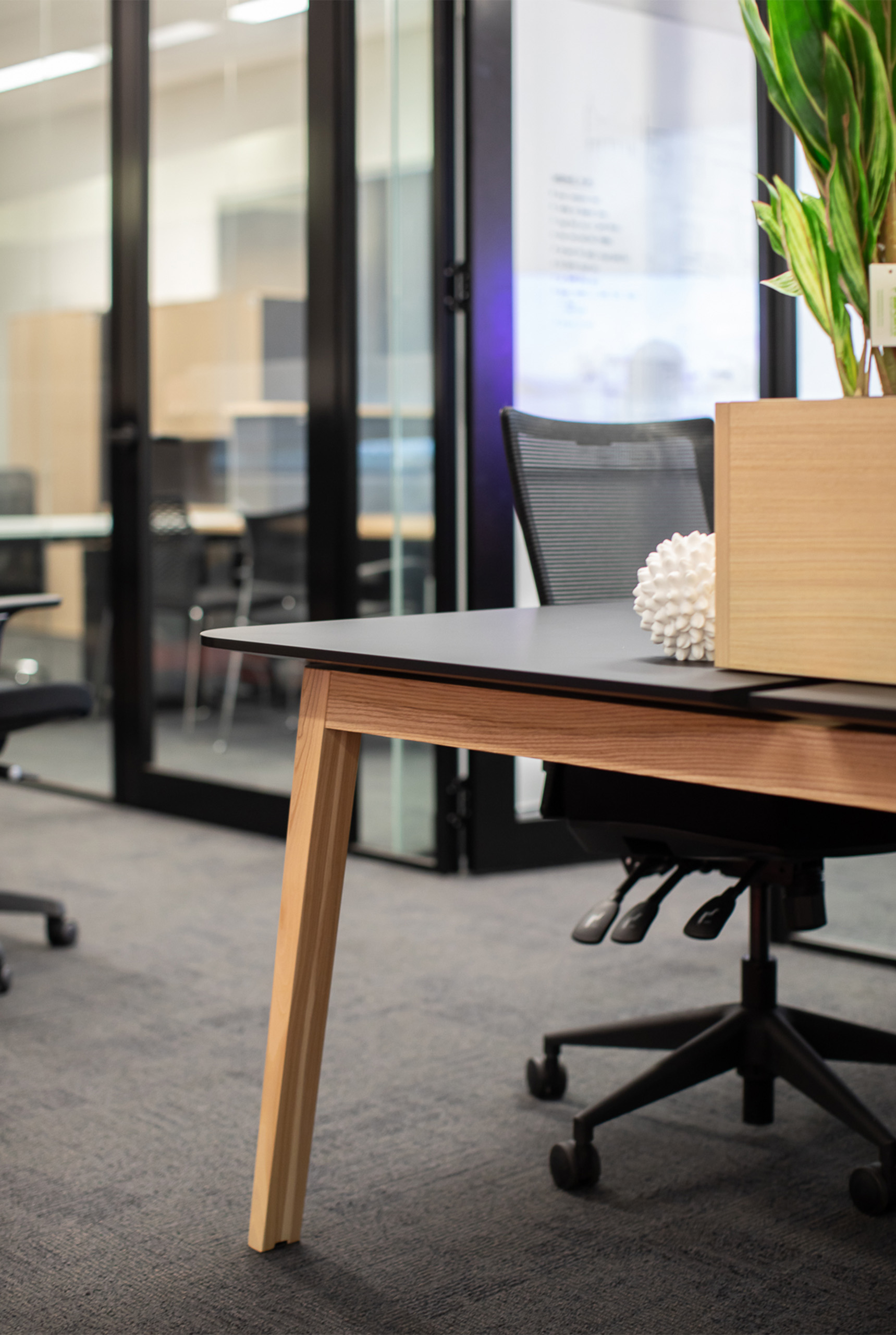 Who We Are.
As Perth's leading Office Furniture & Joinery solution provider, Interia's mission is to provide superior products which allow our clients to "Create Work[ing] Spaces".
We see ourselves as a value adding partner to Architects, Interior Designers and Business Owners & Managers through our ability to supply high-quality, tailored Office Furniture & Joinery solutions to create High-Performing, Engaging, Work[ing] Spaces.
Research has proved that the physical environment plays a huge part in the productivity of staff and with our 30 years experience in the industry, we realise that there is no "one size fits all" approach to creating the optimum workspace to allow staff to do their best work.
Whether it be for a single office space or multi level furniture fitout, we work with our clients every step of the way to ensure the project is successful for all stakeholders. We pay careful consideration to the culture, workflows & branding as well as any further personalised requirements the project requires.
We have complete control over quality & project delivery schedules with our capability to design, manufacture, project manage and install.
Our experience spans countless projects in massively varied industries. We take pleasure in providing Office Furniture & Joinery solutions that suit every unique design brief. Providing you with the outcome that you need, and desire is essential to us, and we enjoy working in close partnership with our customers, every step of the way.
We stand behind our unparalleled capability to provide high quality, tailored workspace products with exceptional lead times.
The Interia Process.
While no projects are the same, we follow a consistent process to deliver a satisfying experience for clients.
LISTEN, LEARN & RESEARCH
We get to know a client and their needs by asking diagnostic questions. Then, we discover the distinctive traits of the client's company and use their feedback, experience and research to provide a variety of suggestions and solutions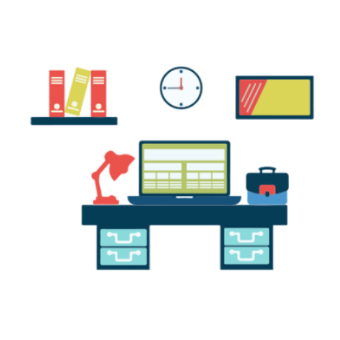 DESIGN & DELIVERABLES
Next, we proceed to design development, space planning, product application & selections, fabric and finish selection, create typical drawings, proposals, installation drawings and more

FINALIZE & SCHEDULE
Afterwards, we finalize details, place orders, acknowledgements detailed scheduling, enter into project management software & conduct project handover to dedicated project managers

DESIGN & DELIVERABLES
The project is concluded upon delivery and installation, rubbish removal, quality checks, punch list, ongoing support, closeout book and quality audits.
Why Choose Interia?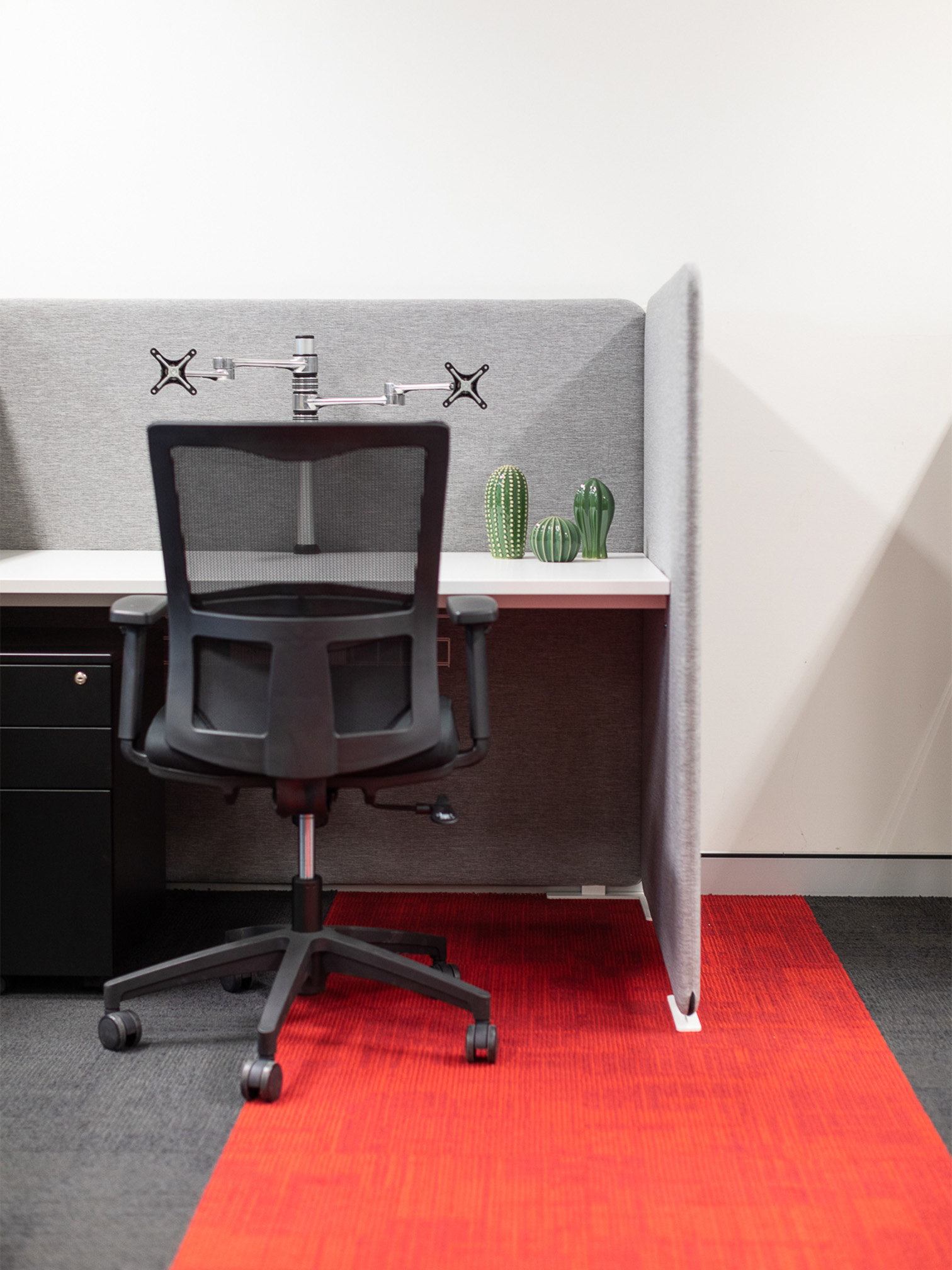 Customised Solutions
Our state of the art in-house manufacturing facility provides us the opportunity to create Office Furniture & Joinery solutions to suit your specific work[ing] space requirements.
Unbeatable Lead Times
We won't be beaten on lead time! Our in-house manufacturing capabilities combined with our industry leading Office Furniture & Joinery solutions ensures we can always meet the shortest of deadlines.
Australian Manufactured
Interia offers the largest range of Australian made Office Furniture & Joinery solutions to suit any work[ing] space. Interia are one of the most trusted Australian owned manufacturers and suppliers of Office Furniture & Joinery solutions in Perth and WA.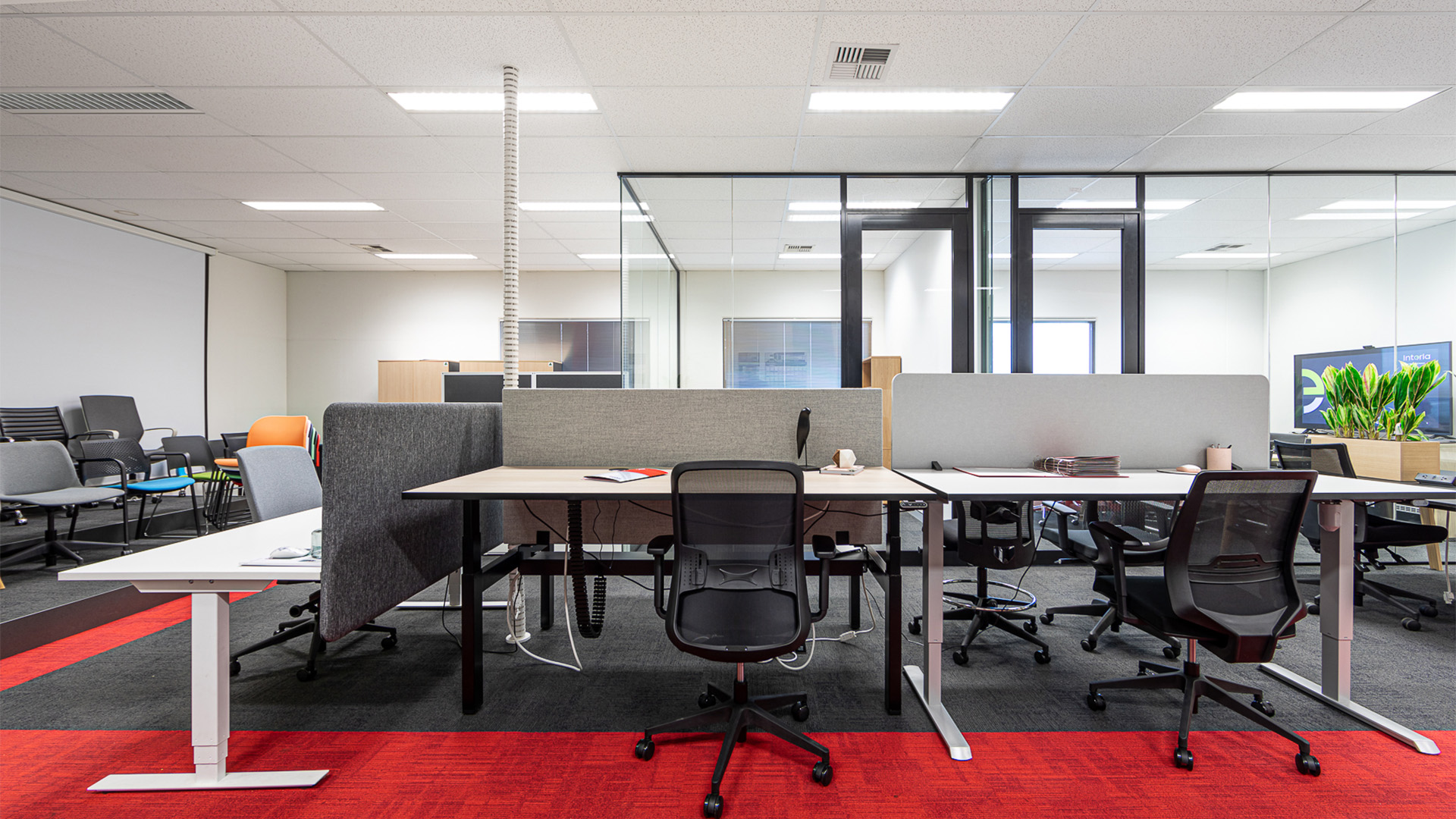 5 Years + Warranty
All of our Office Furniture & Joinery solutions are backed with a warranty of 5-10 years. You can have peace of mind knowing that your furniture is manufactured to last.
Experienced Authority
Driven by an intense commitment to service and a reputation for quality, now with over 30 years' experience in the Office Furniture industry, Interia offers Australia's best range of Office Furniture & Joinery solutions for every brief.
Our Team Of Experts!
Our team members are our greatest asset. Our team of experienced professionals bring together their long years of service to plan, design, manufacture, install and create an inspiring Work[ing] Space for our customers.