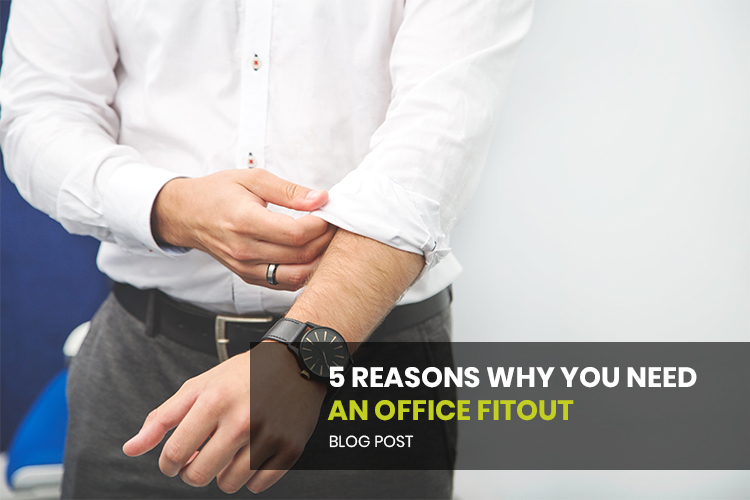 5 Office Design Trends To Appeal To Millennials & The Changing Work Environment
The world of work is changing. New technologies are evolving the way we work. Office fitouts and design are a hot topic, as employers look to grow alongside these changes.
Walk into any office and you'll see a visible difference from say 10 years ago. Mobile phones sit on every desk, next to a laptop. The office cubicle is becoming an outdated concept, as more companies are embracing an open, collective space.
Environment plays an important role in the motivation and productivity of staff. And with more and more millennials entering the workforce, our future, we need to give though to the changing work landscape and adapt our offices to suit.
Let's go through some of the popular office designs trends in some of today's most innovative, forward-thinking companies.
The modern office fit out
Designing an office is like building a house. You need to think about not only the look of it but also functionality. Have a think about these office styles to make millennials happy.
Open workspaces
Millennials are constantly connected. It makes sense to have a workspace that's collaborative and encourages teamwork. Pull down those office walls and adopt a community-centric space. This means big office tables and shared workstations.
Private offices in coworking spaces
The rise of freelancers has increased the number of coworking spaces. But it's not just for independent workers. Small businesses can rent out private rooms in coworking spaces to save money and have access to a large community.
Sustainable spaces
Millennials love ergonomic workspaces with lots of natural light. Not only are they thinking about the environment but also how their work style is affecting their own health. Give thought to sustainability and how your fitout can reflect and adapt to company growth.
Integrate technology
Smart technology is making our lives easier. There's smartphone apps, virtual collaboration, and new programs being introduce every day. You can hold meetings in your office with people all over the world, using interactive whiteboards to explore ideas. Look at opportunities to introduce new technologies into your office.
Millennials want a work/life balance, more than anything. It's not rare to find ping pong tables and beer fridges close to their workstations. Companies who change their office spaces to make room for fun can increase their innovative and profit. Yep, that's right.
Open workspaces
Today's workspaces have changed. Need help updating yours?
We provide end-to-end fitout solutions that suit your company and budget. Our processes are quick, so you don't have to worry about downtime. Book a free onsite consultation today.
Let's get to work…