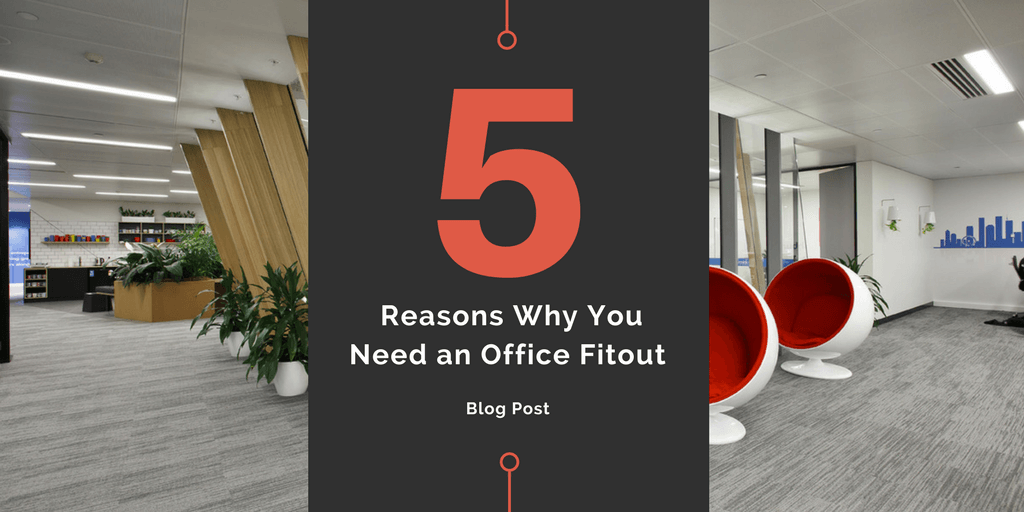 5 Reasons Why You Need an Office Fitout
Have you designed your office to suit your business needs? Moving office is a stressful process and the layout is often the last thing on the mind. The priority is getting everything in the new space and the organisation comes after. But companies are busy and proper thought to the best way to structure the office gets forgotten. Office fitouts are extremely important and something that shouldn't be overlooked.
Whether you've been in the same office for years or are about to shift, here are a few reasons why your business needs an office fitout.
Hiring More Staff
This is the biggest motivator for you to implement an office restructure. It's essential to ensure there's enough space to cater for the new employees. You might like to consider focusing on a new theme, such as open plan. Think about the working styles your employees embody and what kind of projects they're working on.
You're Future-Focused
The end of the year is a great time to reflect on what worked and what didn't – plus plan for 2018. Consider your future goals and cross-match this with the style of your office. Are they in line with each other? Avoid just trying to make your current space work and think in a goal-orientated way. Offices, just like businesses, should constantly evolve.
You're Relocating, Growing Or Downsizing
Just moved office? Utilise this time to readjust your layout. You might not need to make many changes but it's the perfect time to explore new working styles. If you're downsizing, you're forced to take on a minimalist approach. Naturally, you'll have to reduce what you take to the new space. This could mean switching to three four-person workstations instead of 12 individual desks.
Save Money, Improve Cost-Efficiencies
Moving all your old items over is an expensive task. Why not use this time as a way to 'spring clean' your office. In doing this, you'll also increase the available space and avoid a cluttered look. Work with an expert team to help you plan out your new layout so it works for your business.
Reduce Accidents & Improve Brand Image
Accidents happen when there's a lack of organisation. By reviewing your office layout, you can minimise OH&S issues. A modern, well-thought out design also says a lot about your brand image. First impressions count, so make sure your clients and employees are impressed with the look of your office. Small changes can go a long way. A beautiful plant here and there. A new storage cabinet instead of dozens of boxes in the corner. A set of ergonomic chairs, instead of those old plastic ones.
Office Fitout Support
Need help designing your office layout? We offer free on-site consultations. Share your ideas for the space and walk us through the day-to-day operation of your business. Our custom layouts reflect modern and efficient work methods.
Partner with Interia, your total integrated office fitout solutions company.