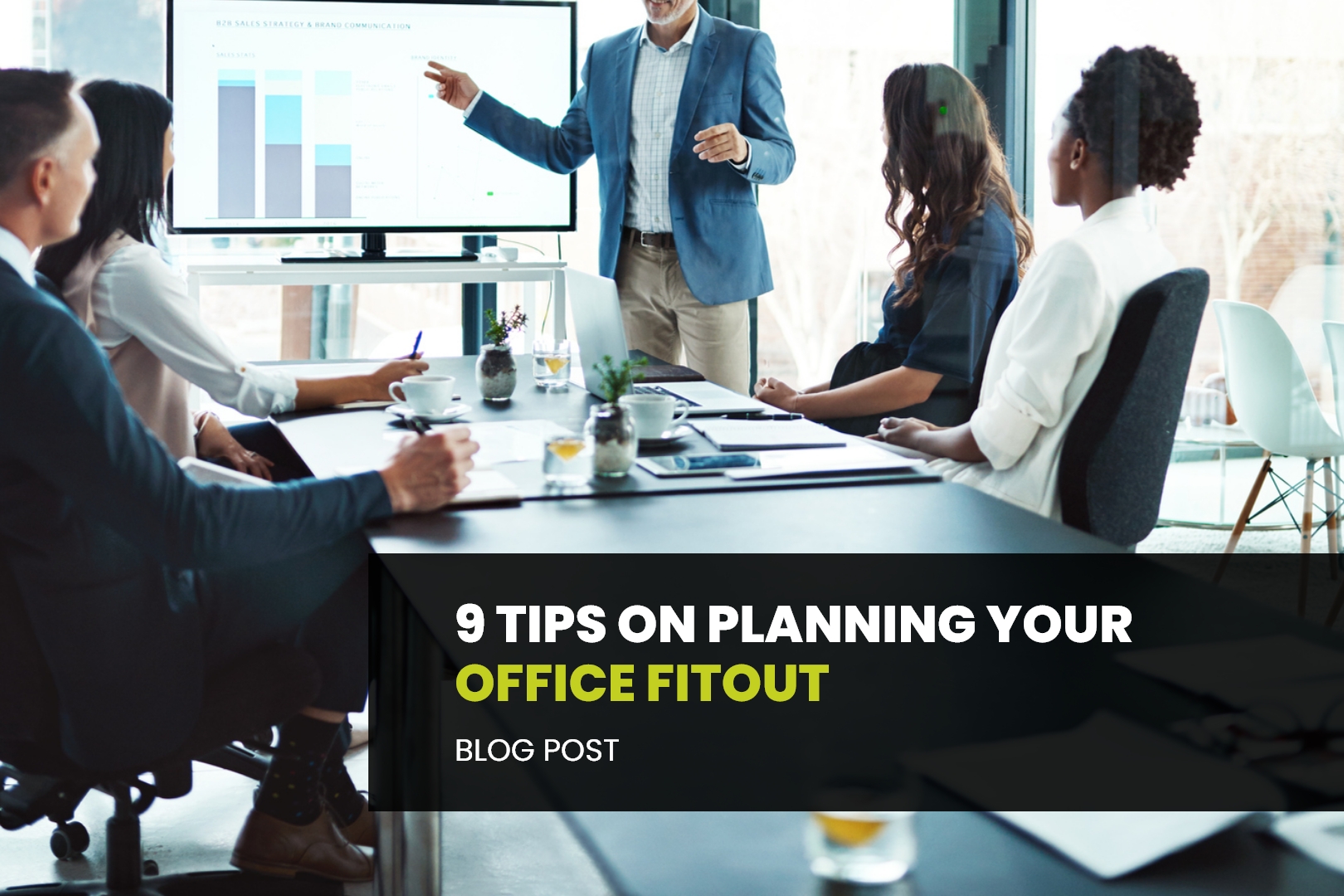 9 Tips On Planning Your Office Fitout
Office fitouts in simple terms is the process of making any professional space more ideal and suitable as per the occupant requirements and preference. It is basically transforming a designated space to ensure its utmost usability. This process has several variations and helps you and your office reach its optimal best in regards to its functionality and scalability. However commercial fitouts, although essential to any office layout, is definitely considered a daunting task. Even for professionals, as simple as it seems, it is essential to map out a full-proof plan highlighting all the necessities, preferences and an ideal fit that is perfect for their clientele. To help you along your way to perfect the planning and implementation, today we wanted to discuss a few key elements that would help you out with the office fit-out process.
Envision your Ideal Office Fitout and Plan ahead!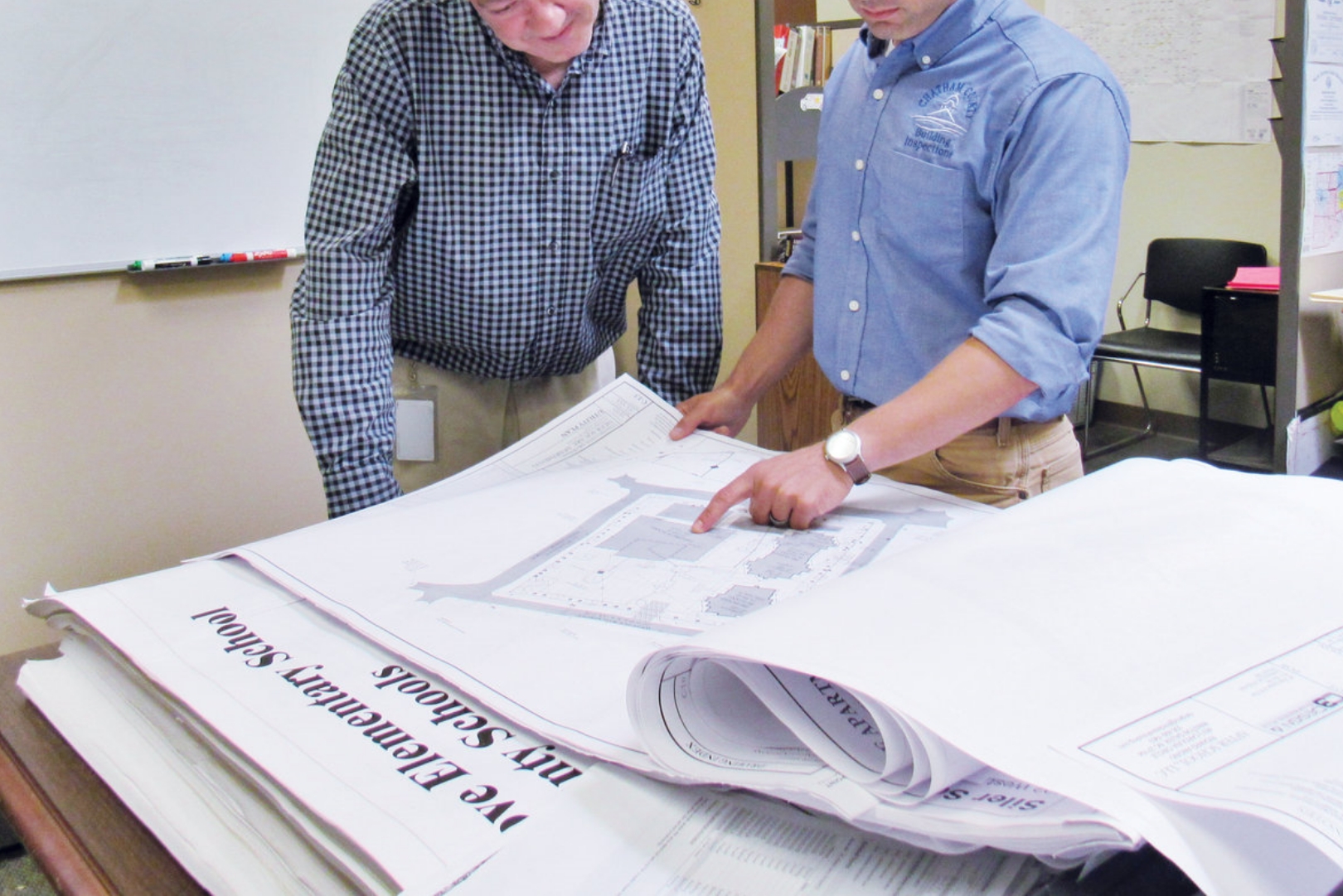 Whether small or large-scale office-fitout, it is always a good idea to plan ahead before initiating anything. Communicating and coming up with the best possible outcome for the space you are working on should always be a priority. Without this vital step, there is always a possibility of conflict or a result that might not be satisfactory. Start out by listing out the preference, requirements, and possibilities of what could be improved upon, added, or completely transformed. Collaboration on both the professional and clientele points of view will offer an insightful initial plan which will result in a successful office fitout. Additionally, this allows a better perspective of how much space needs to be refurbished, what the essential components are, and how it encapsulates the vision that is required.
Set a Budget Limit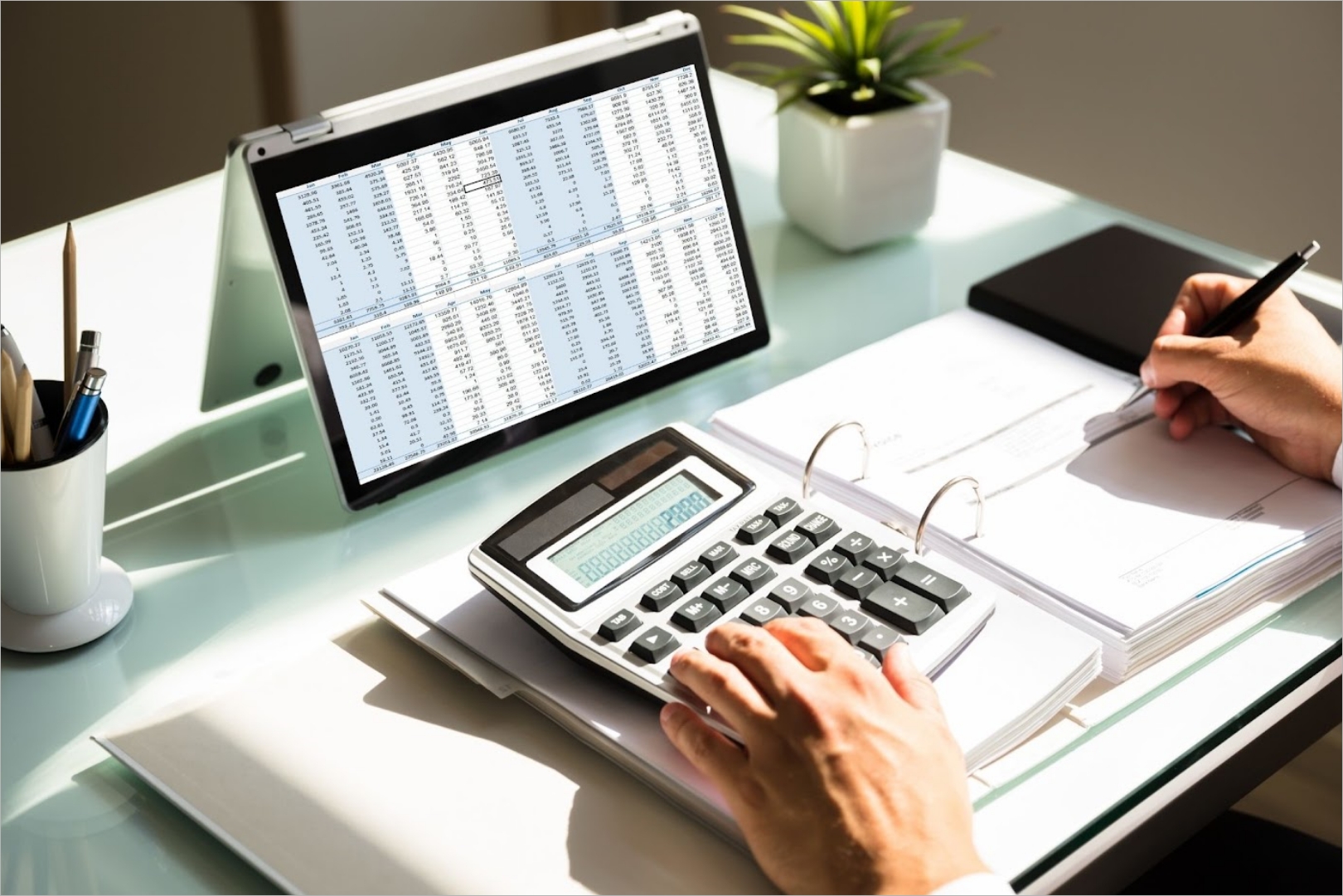 Budgeting the office fitout to figure out how much to invest in a certain space is a question that defines the entire process. Especially with big investments, the budget and the visions should be realistic and should be mapped out before anything. This is why before implementing the plans, it is important to get estimates on how much commercial fit-out costs, the initial cost of materials, and fix a budget in mind and filter out the plan accordingly. However, you need to keep in mind that this change will impact the overall office setting, its culture and communicate the brand for at least a number of years to come. So, a set budget that aligns with both the financial and design aspect of the business is a great way to start.
Find the Ideal Partner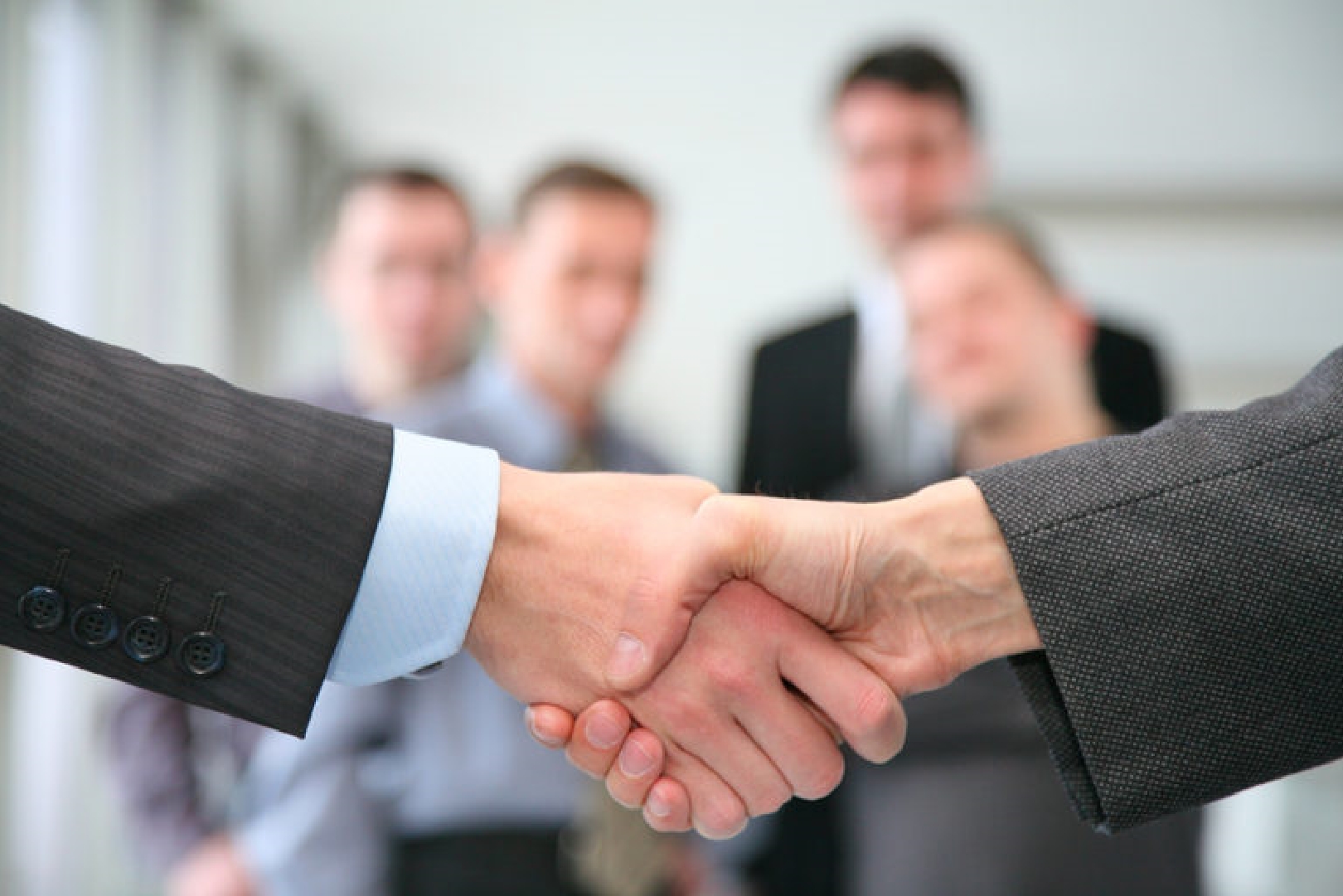 There are plenty of office fit-out designers and professionals who promise to bring your vision to life. One major tip we offer our readers is to find an ideal partner who will guarantee a result, customizing each element to cater to their specific needs. The right partner will analyze and initiate advice and plan a correct fit-out based on the architectural as well as the financial aspects. Once a plan is finalized, you need to find professionals who are willing to work around the personalized specifications to ensure that the end result is exactly what you expected. From the layout to the color palettes to furnishing and even the lighting, the ideal collaboration will result in your visions coming to reality.
Add Multipurpose and Flexible Elements To Save Space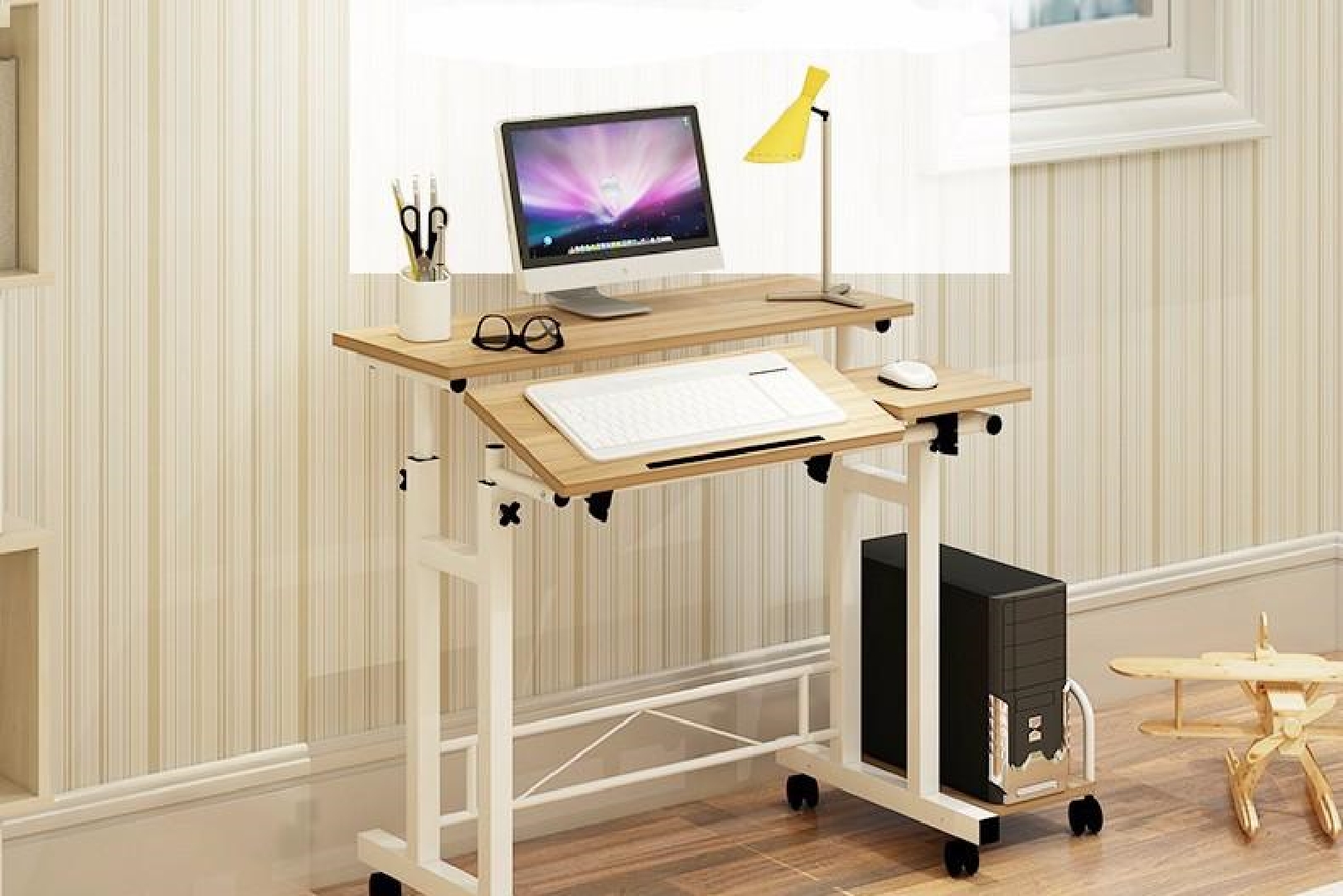 The main purpose of office fitouts is definitely to elevate a space to their optimal best through additional elements, upgrades and improvements. A great tip for a successful commercial fitout is the use of innovative pieces of furniture that are multipurpose, trendy and effectively ideal for the space intended. Replacing boring old tables & chairs with functional workstations that are multipurpose and can seat more individuals is definitely an upgrade. Another example of this is the use of custom joinery designs that allows the utilization of smaller spaces to create multipurpose work areas. Bold, luxury furnishing also leaves a great impression on those who just entered the space. These designs accommodate not only current requirements but ensure future-proof results for the coming years as well.
Integrate the Luxury of Comfort in Workplace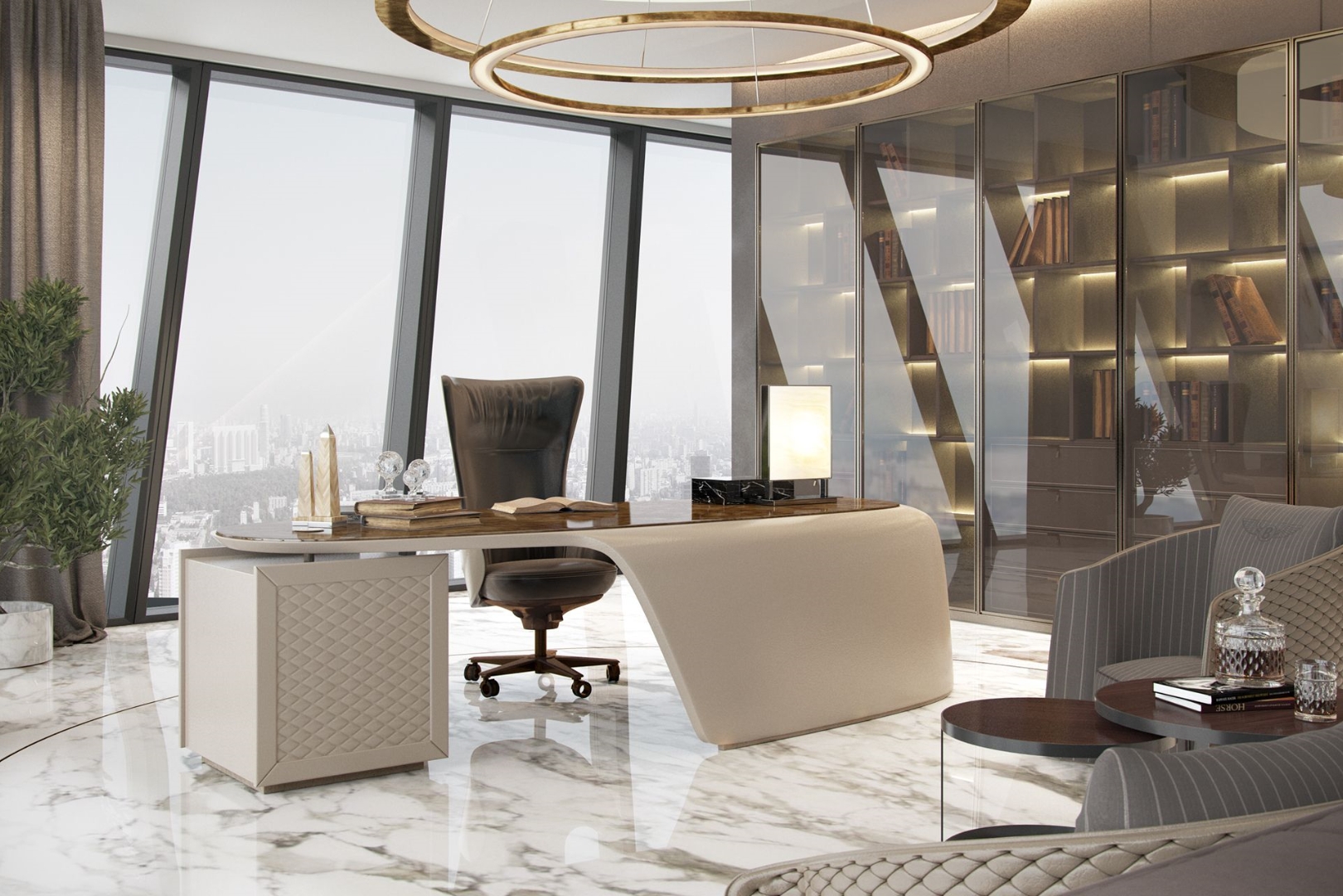 One of the major office trends that is emerging more and more is the addition of comforting and welcoming spaces. As remote working is getting more popular, the need for homely elements inside the workspace is definitely increasing. This is where office interior fit out designs surrounding the comfort and ease of remote working comes in. Adding furnishings like luxury couches, lounges, replacing existing office chairs and workspaces with customized soft seatings add that element of ease that people relate to their home.
Cabinets, Lockers & Smart Storage For Decluttering!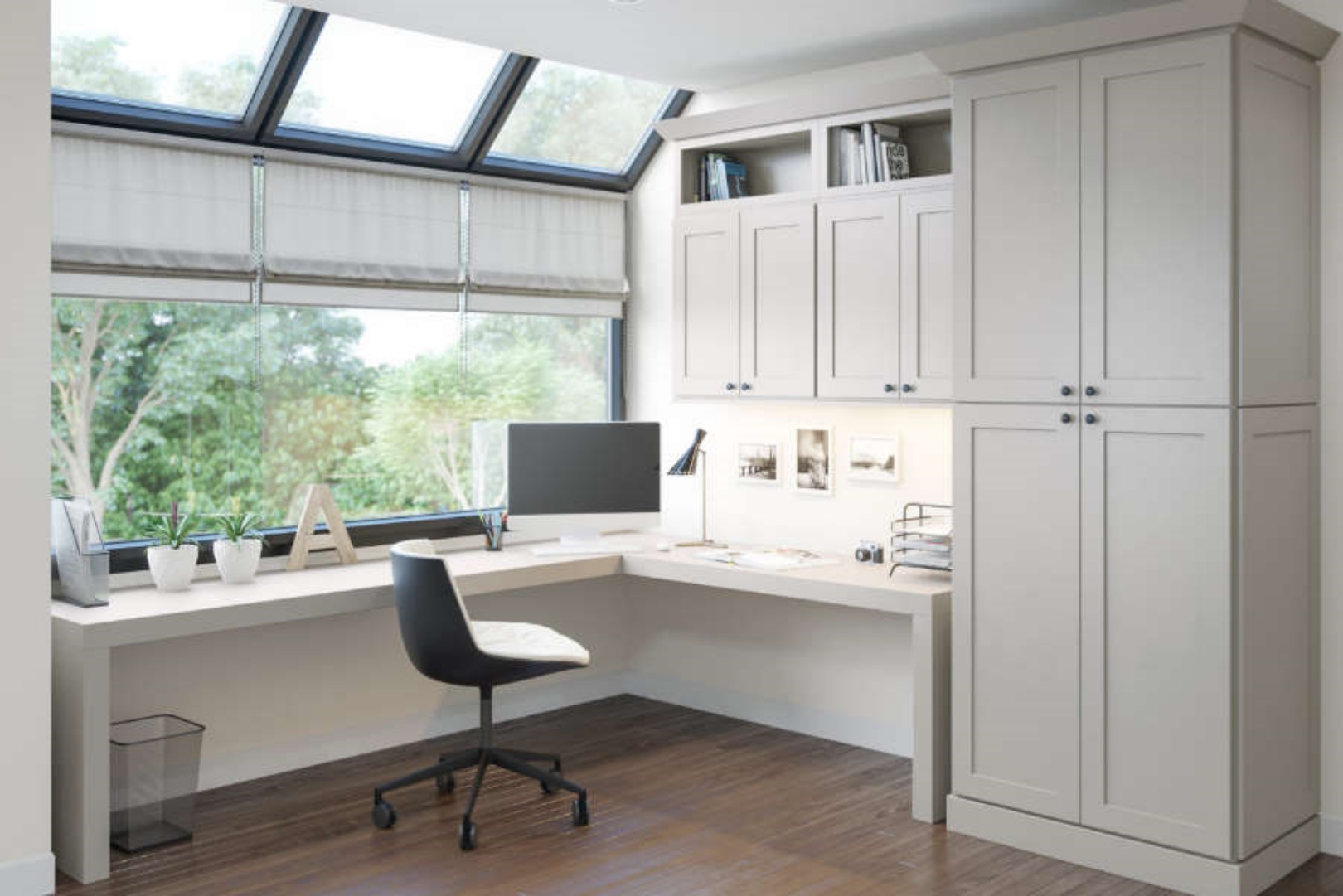 Storage spaces are often left out when planning an office interior fit outs as an afterthought or simply left out. This is why we wanted to highlight the power of decluttered and clean space. When you think professional, you think "organized and optimized", which is important especially if the space you are working on is small. Cluttered environment will affect not only the image but limits the overall performance it allows. The solution? Integrated lockers, cabinets, cupboards, shelves and other smart storage options to uplift the environment inside. Another tip we have is to integrate such storages as a multipurpose element. For example you can add a shelving section that is ideal for storages but also acts as a divider or barrier of sorts. Another example of this is custom-fit cabinets and cupboards that can also work as a table if required. These multi-purpose elements are great when it comes to utilizing the space for their maximum potential.
Design Office Fit Outs Around Brand Awareness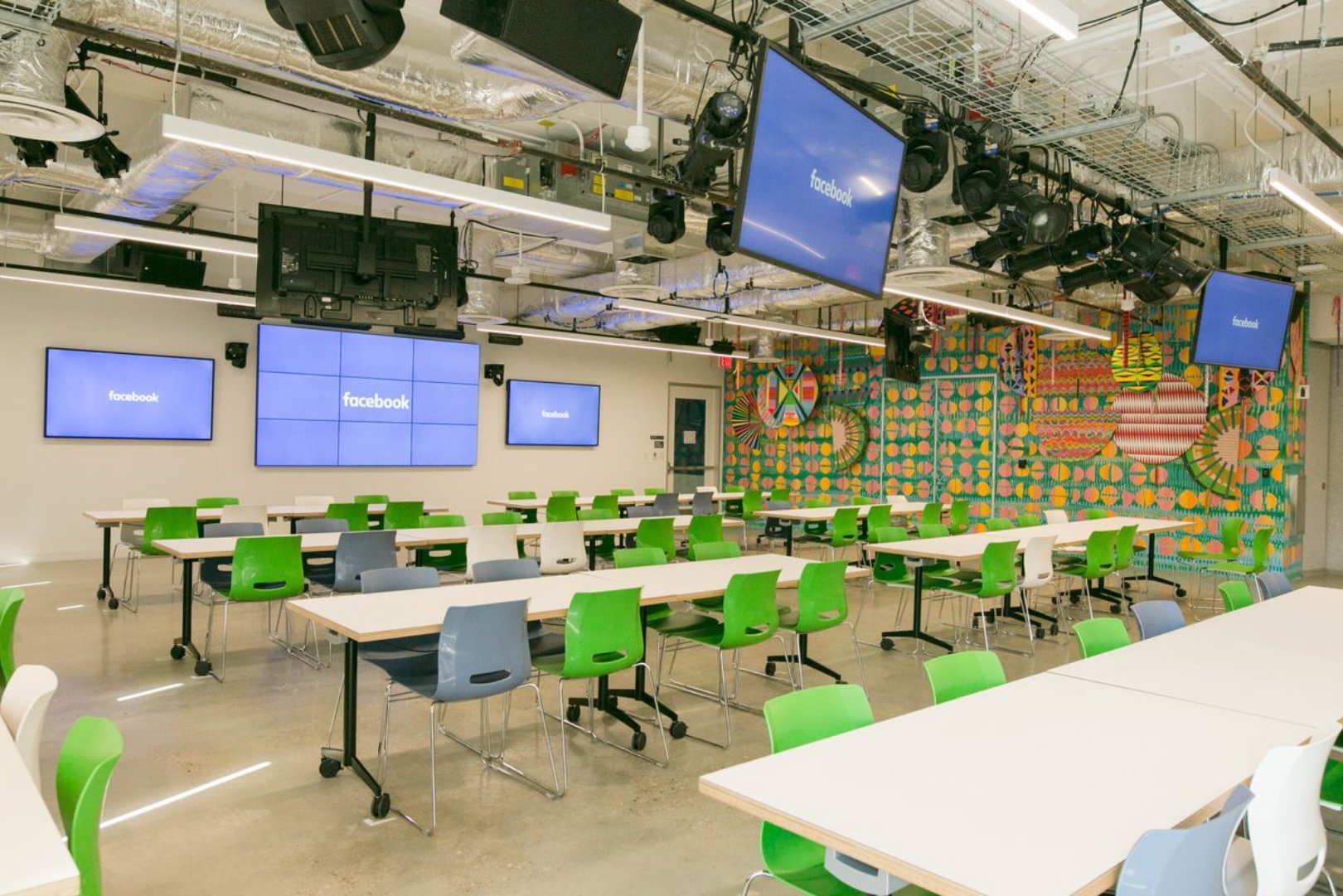 Commercial fitouts can be the key element to brand marketing treating it as such goes a long way. After all, what a client sees when they walk in is pretty much the first impression they have for the company. Implementing designs that represent your brand in a positive light goes far from just adding logos everywhere. If your business believes in sustainability and encourages such lifestyle, why not showcase it with the office interior fit out design? Add sustainable materials as a building block for the intended space. If you want to brand elements in a direct way, why not add customized furnishings that display your brand color? This will highlight the association with your brand. Especially for businesses that are branched out in different locations, people are likely to recognize the brand-specific colors, fonts and artworks and relate it to your brand.
Using Flexible Dividers to Replace Bulky Walls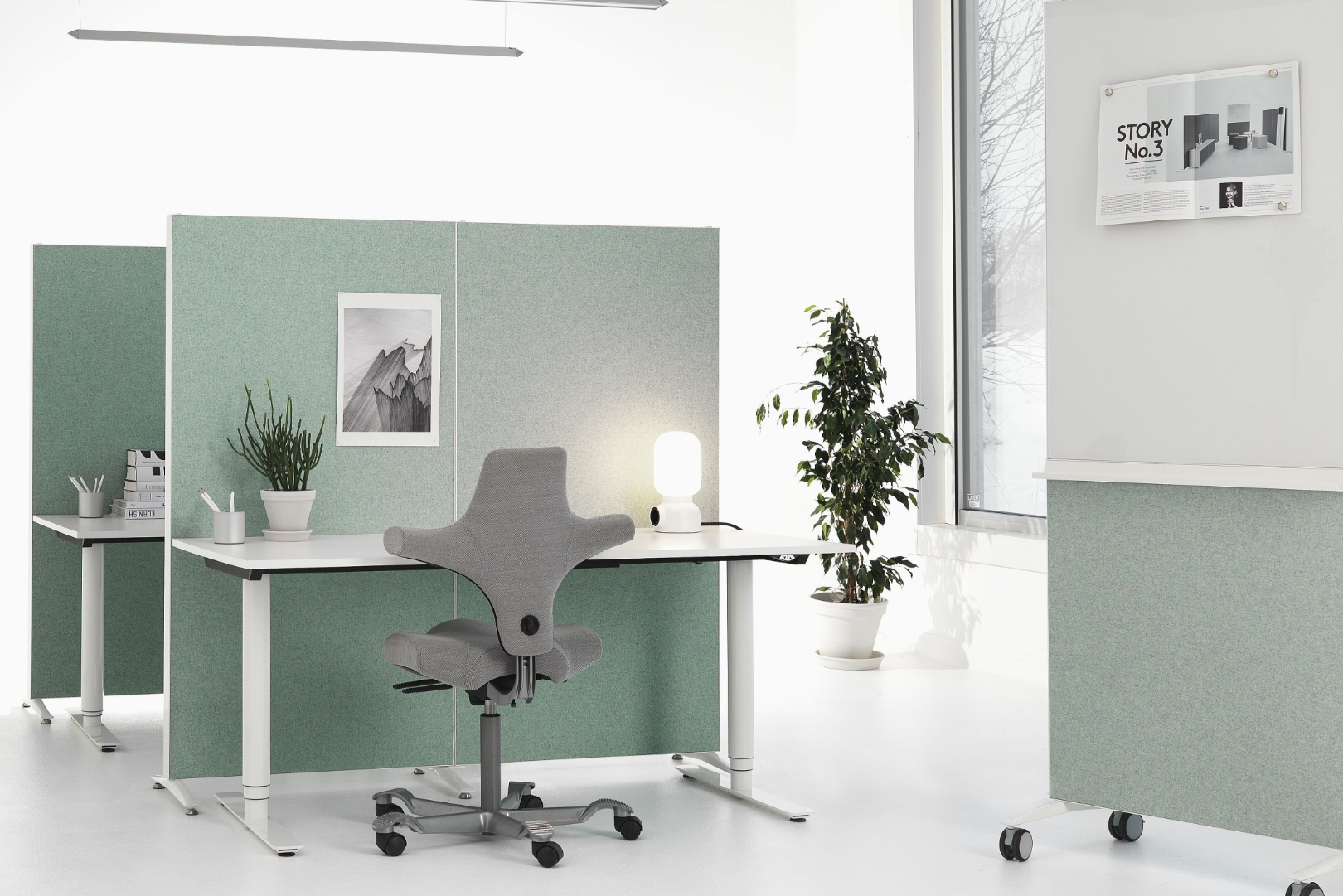 With the emphasis on collaborative environment, more corporate designs are now welcoming a more open and spacious workspace in comparison to closed compartments. The trend of removing walls and cubicles and replacing them with flexible screens and dividers is gaining more popularity. No matter the size of the space, adding these elements will maintain the privacy amongst the peers while effectively optimizing the space. Enhancing not only the imagery but also the efficiency within the office, screen panels or dividers are definitely a key element to consider. Great tip especially for smaller spaces, these options also offer a fascinating and inviting appeal as well.
Keep a Vision for the Future & Prevent Workspace Shock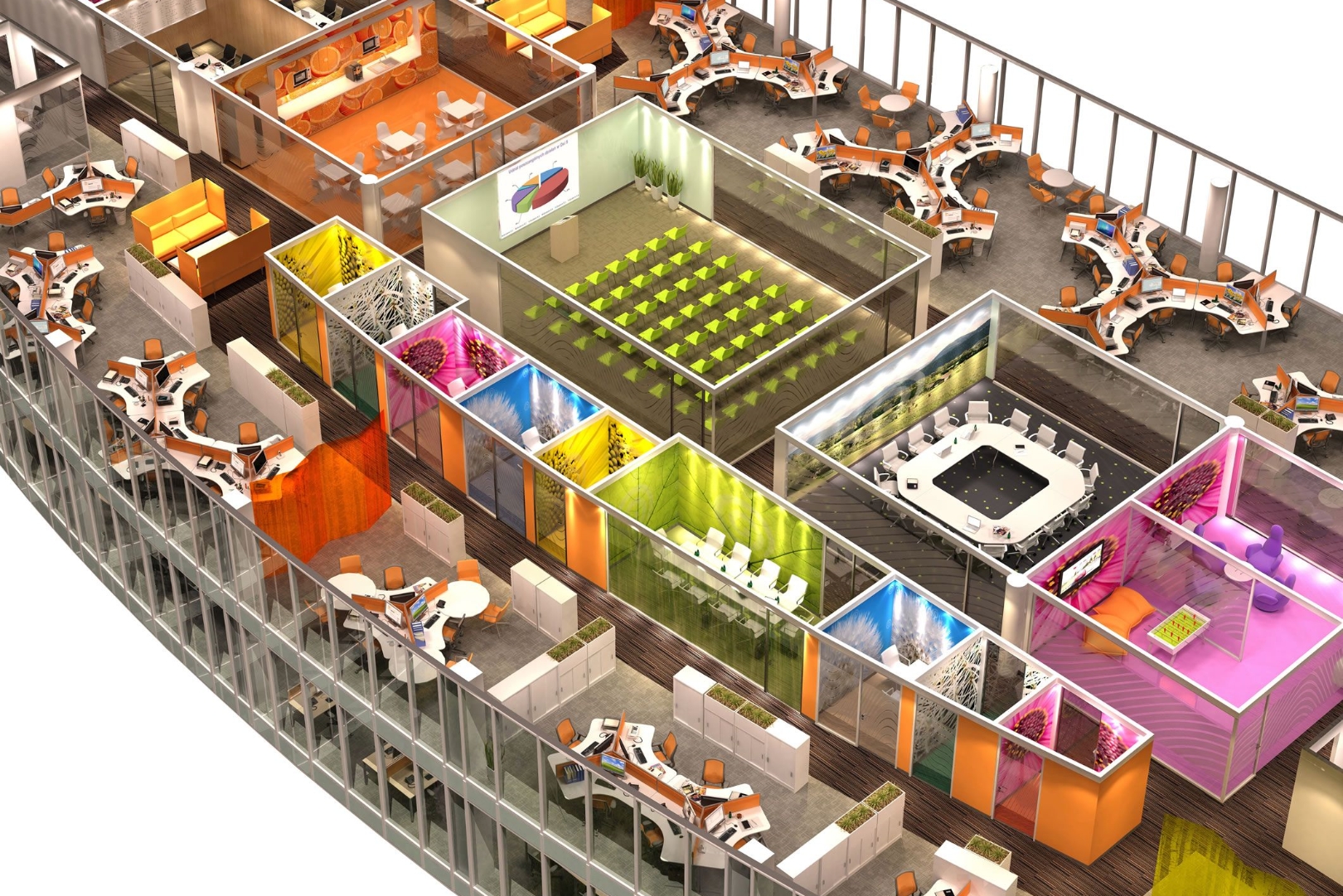 Another great tip when it comes to professional office interior fit out is keeping the changes of future in mind. Transforming an entire space is a hefty task so the main goal is to ensure that no further changes within a few years are required. What we mean by this is to understand the initial goals and visions of where the business is headed to understand any requirements that may come in later. In what ways is the office planning to extend on their behalf? What projects will you be involved in the coming years? Most of all, while this plan is accommodating the current requirements, will it be ideal for the upcoming years? For example, an office cubicle for individuals may be ideal for now. But with added personnels, an open workspace might be a better option.
In Conclusion
The need for office fit out designers and experts to ensure that every element aligns with the specific space requirements and brand voice is more than ever. This is why each and every component needs to be tailored and customized to ensure an optimal end result. Today, we talked about some tips that are helpful to map out and implement a successful commercial fitout. Especially highlighting those things that are often overlooked. While doing so, we hope we reached our initial goal to help you realize the importance of interiors, their effects and highlight how much a transformation will assist any business manage their impact.