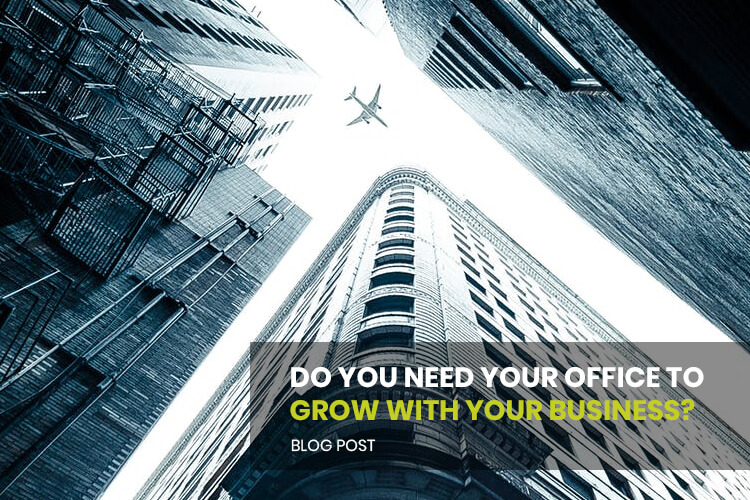 Do You Need Your Office To Grow With Your Business?
Know Your Options
Premises are regarded as the cornerstone of business success, an indispensable piece of the big puzzle. Still, when companies grow out of their offices, they struggle to find a new base of operations, or expand the present one. This reveals that improvement projects need to be conducted not only in core business areas (such as accounting and financial management), but also the space your enterprise occupies. Rearranging piles of paper will not cut it— there are many inexpensive options you can try out, but the investment of time and money is paramount.
The principles of order
Every space is unique, and features a distinctive set of architectural and design solutions. However, the chief principles of fine office interior do not change. The golden rule is to have dedicated work zones, which are separated from other areas. Furthermore, the main workspace is comprised of a desk, chair and work-related equipment. The adjacent space must include a reference area with features like filing cabinets, as well as a supply area. Note that the digital age empowers us to streamline some of these components and rely less on paper. And when you figure out the outline, what you need to do is identify the number of work zones needed currently and in the future.
No space wasted
One of the things that have no place in a well-organized office is clutter. Waste of space is a waste of time, and ultimately money. To combat this interior menace, business owners must come up with ample office storage space. First, make a list of things you do not really need – and move on to throwing, shredding, giving away and getting rid of these nuisances. Convert unused corners into valuable storage capacities and make good use of both the vertical and horizontal space. Built-in solutions are a special treat, as they allow businessmen to gain ground without the need to sacrifice a single inch.
A visual appeal
A stimulating environment goes a long way in engaging the employees, clients and partners so do not settle for an outdated, sterile space. So, apart from achieving cubical clarity and compact work space, the decoration and design are high on the list of priorities. See to it that the furniture matches other design elements in terms of color and style. I have seen some great work done by the experts from the inOne homes when it comes to equipping offices with the furniture. Sticking with minimalist style is a sound strategy to preserve space— unleash the inner designer, but do not let visual appeal get in the way of work routines.
New possibilities
Try to think outside the box. In the age where an office can fit in a recycled shipping container, everything is possible. A built-in window seat can serve as a spot for casual conversations or immersing in soothing scenic views. On the other hand, many workers swear by standing desks, and the science has indeed backed this practice. Let creative ideas take over and transform the workspace. Of course, sometimes there is no other choice than to bring down the walls. In Sydney, carrying out the extensions was nice and easy, and you are better off leaving these things to professionals because messing with a load-bearing wall could prove to be a disaster.
Blurred lines
Now, there is a shift in the outlook on psychical environment, one that should serve as a guiding light for overcoming growing pains. Namely, modern offices lean towards open floor plan and bringing down of obstacles to human interaction. Why put a wall when dividers or large potted plants offer enough privacy? Common areas and chill-out areas are growing in popularity, and becoming a centerpiece of forward-thinking companies. As you may notice, these new methods deviate from the strict division of space we mentioned earlier, so it might be a good idea to go step-by-step when blurring the lines.
Grow together
Managing business assets is the key to running a successful enterprise, and projecting growth is one of the major tasks any entrepreneur needs to take on. Yet, many are those who fail to apply the best practices to their office space. Do not make the same mistake: Make an effort to blend the functionality and style into a unique amalgam capable of supporting the growth, productivity of workers and positive image about your business. Bear in mind that organizing is an ongoing project, not one massive assault on the Fort Clutter.
Author Bio: Chloe is an art historian and a contributor at smoothdecorator.com. She is in love with photography, dance and writing. Her biggest dream is to travel the whole world and take some stunning photographs of beautiful places. Chloe also enjoys learning and writing about interior design, business and productivity management. You can find Chloe on FB and Twitter.
For help with your office furniture requirements please call us on +61 8 9359 1288 or email sales@interiasystems.com.au