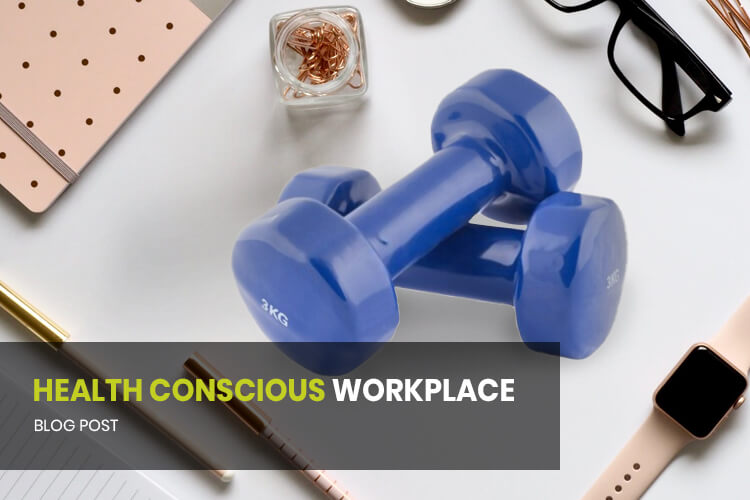 Health Conscious Workplace
5 simple ways to create a health-conscious workspace
It's common knowledge that sitting at our office desk all day isn't good for us and it can lead to a number of health issues, including neck issues, back problems and other musculoskeletal complaints. However, there are a few simple ways to increase the health of your workspace.
Adopt a standing desk
A standing desk is an increasingly popular option in the workplace and it comes with a number of health benefits. Using a standing desk can help burn more calories, decrease the risk of certain cancers, reduce the risk of heart disease and help stabilise blood sugar. Even if you only use your desk for part of the day, it can make a big difference.
Choose an ergonomic chair
Posture is key when sitting at the desk and you need to make you have a proper ergonomic office chair to help with alignment. A good chair can reduce back pain and other complaints that come with sitting all day. When your chair arrives, make sure you adjust it so it suits your height and support you in the right places.
Check your monitor height
Many people have their computer monitors sitting far too high or too low at their Computer desks. This can cause eye strain as well as neck issues. The general rule is that your eyes should be the same level as the top of your computer and your monitor should be at least at arm's length away from you.
Snack right
Lots of us are guilty of hiding sneaky snacks in our desks and, let's be honest, they aren't always particularly healthy. Remove temptation by stocking up on healthy snacks to keep hunger at bay so you don't turn to unhealthy treats. Things like nuts, fresh fruit and herbal tea are all great options.
Move around throughout the day
No matter how busy you are, it's important that you take time away from your desk and get your muscles moving. Take regular breaks and move around the office. You can also try some simple stretches or go for a longer walk during your lunch break.
Wrap-up plus infographic
If you're looking to incorporate equipment to increase the health of your workplace, Interia can help with our specialised office furniture and equipment. We supply Perth, Darwin, Adelaide, Canberra, Melbourne and Victoria via our online ordering system. For more information, contact us today on 1300 784 816 or fill in our online enquiry form.
We will leave you now with an infographic of more tips to stay healthy in the workplace!