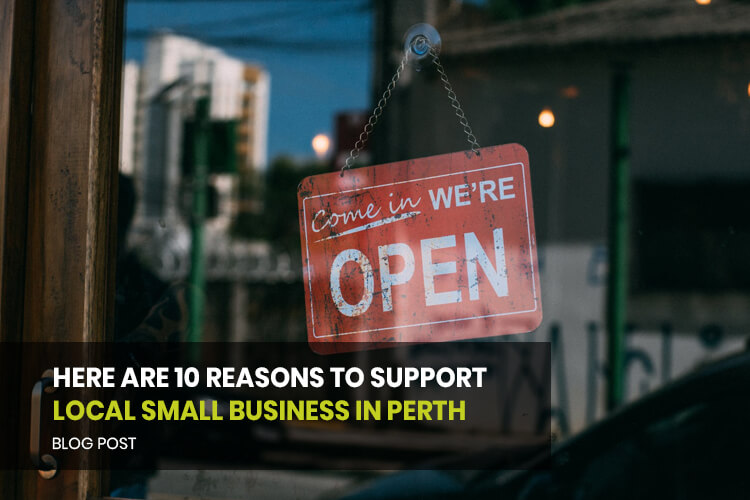 Here are 10 reasons to support local small business in Perth
Meaning -What Do We Mean By 'Local Supplier'
There is not one correct meaning for 'local' but for the purpose of this blog it means 'based within easy reach of the consumer'.
Buy Local – Support yourself
Recent studies have shown that when you purchase from independent, locally owned small businesses like Interia, over against a global company a considerable amount more of your money is used to purchase from local businesses which in turn help to stimulate the economy further.
Support Community Groups
Not for profit & charity organizations receive on average a staggering 250% more support from smaller businesses than they do from large businesses.
Keep our Community Unique
Where we shop, where we eat and have fun in Perth – all of it makes our community home. Our one-of-a-kind businesses are an integral part of the distinctive character of this place especially family owned businesses.
Reduce Environmental Impact
Locally owned businesses can make more local purchases requiring less transportation and generally set up their offices in town or city centers as opposed to developing on the fringe. This generally means contributing less to sprawl, congestion, habitat loss and pollution.
Create more good jobs
Small local businesses are our largest employer in Perth and in our community, provide the most jobs to residents of the city.
Get Better Service
The local knowledge of local suppliers means that they are well-placed to appreciate and satisfy local preferences – this is particularly relevant where custom made products and services are concerned.
Invest In Community
Local businesses are owned by people who live in this community, are less likely to leave, and are more invested in the community's future.
Use Your Taxes Efficiently
Local small businesses need comparatively reduced infrastructure investment and therefore make more economical use of public services as over against national or global owned businesses entering the area.
Product Diversity
A throng of small to medium businesses, each sourcing & manufacturing products based, not on a national goal, but in their own interests and the needs of their local customers, ensures a vast range of product choices.
Stimulate Local Growth
An increasing body of economic studies shows that in an increasingly condensed world, entrepreneurs and skilled staff are more likely to invest and abide in states that perpetuate their uniqe businesses and distinctive style.
Please contact us on 1300 784 or via email for all your office furniture and office fitout needs in Perth.