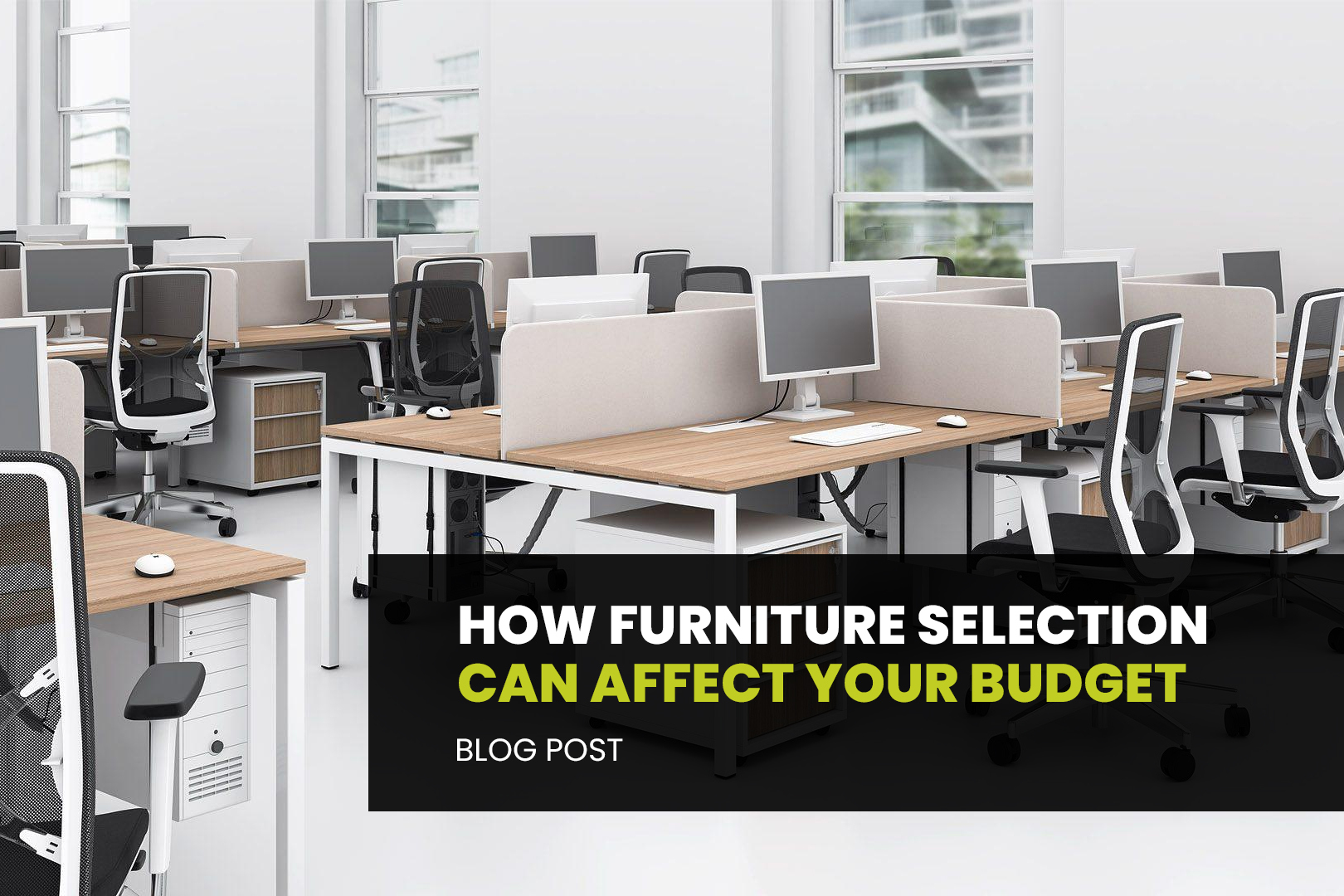 How Furniture Selection Can Affect Your Budget
You've got many options when it comes to furniture selection. You can get your furniture from a local furniture store that's of decent build, go for a furniture brand with multiple different quality and design options, or opt for a high-end designer brand with sophisticated and elegant looking furniture. The one crucial factor determining your decision among these options is your budget.
If you're relocating, expanding or upgrading your office space, the budget is often the first thing that comes into play. No matter how flexible you are with it, it's always wise to have a budget. While that can be easily predicted based on the location, estimating a furniture budget can be challenging.
With many different furniture brands offering products that range in style, durability and price, you may be unsure of what to go with and possibly even find it all somewhat overwhelming. Let's explore what factors impact your furniture selection and how they can affect your budget.
1. Needs Assessment
The first step you undergo in your furniture selection process is assessing your needs. A clear understanding of your furniture requirements gives you a blueprint on which your furniture selection is based. It significantly impacts other factors involved in furniture selection, such as workplace design, workforce distribution, material, finish, customisation, utility and so on. We'll discuss these in more detail, but for now, let's look at how to assess your furniture needs.
A professional can help you assess your needs and set up clear goals. It's also good to practice due diligence and do your own research. Look closely at your current furniture setup and find out what needs improvement. Talk to employees and note their feedback.
You can start to assess your needs by answering these simple questions.
Is it a long-term investment or a short-term fix to your existing problem?
Do you have the time and resources to plan the furniture layout and assemble them, or do you need an end-to-end solution?
Do any of your employees have health issues related to circulatory or musculoskeletal disorders?
Do your employees work in front of a computer screen for an extended periods of time?
Are you concerned about the certifications of the furniture you purchase?
Getting an answer to these helps you decide what kind of furniture to invest in, which automatically affects your budget. For instance, you need to invest in comparatively expensive ergonomic office furniture if your employee has underlying musculoskeletal conditions.
You can fix your short-term furniture need with a less durable cheaper product. Still, in the long run, it's beneficial to invest in durable and certified furniture that falls under the more expensive category. Similarly, you can save money by assembling your furniture yourself compared to opting for an end-to-end solution.
2. Workspace Design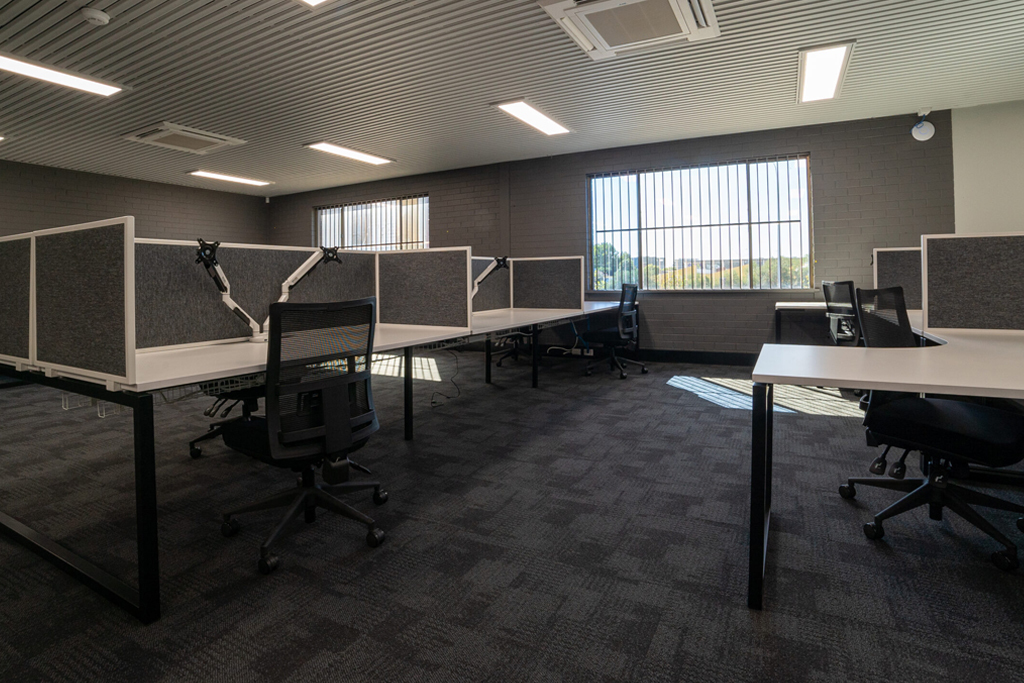 Your workspace design has a notable impact on your furniture selection. Provided with open plan spaces contrary to confined individual offices in a traditional workspace, agile workspace design gives your employees the freedom to make any corner of the workspace their office. It's no wonder why they are popular in modern workspaces.
In agile workspaces, the quiet zones, breakout spaces, iso-stations, standing workstations, etc., may initially add to your furniture budget, but it saves you in real estate costs in the long run. Since agile workspace encourages hot seating, it maximises space efficiency by reducing underutilised office space. In addition to that, we can't ignore the proven benefits of an agile workspace like improved collaboration and productivity, better employee satisfaction and higher employee retention.
Traditional workspace design also has hidden costs like the separation units you need to install to divide a large space into private offices. You also require some extra office space and furniture in case of recruits. Nevertheless, it does have the benefit of privacy over an agile workspace. It comes down to what design works best for your work culture, which influences the furniture selection, affecting your budget.
3. Workforce Distribution
"Hybrid workforce" has become a buzzword in the industry post-pandemic, and it's a win-win situation for both employees and business owners. Having your workforce work alternatively from the office and home allows your company to downsize your real estate.
You can have different teams work from the office on different days of the week so that two or more sets of employees can share the same office space. Fewer people working from the office requires less office furniture as well. Thus, a hybrid working space can significantly lower your furniture budget.
On the other hand, running the office traditionally, with full employee occupancy, requires more office space and more furniture, skyrocketing your furniture and real estate budget.
Having your workforce work from home is another option of entirely cutting out the furniture and real estate budget. If that's what you and your employee can benefit from, then that's the way to go.
4. Materials and Finishes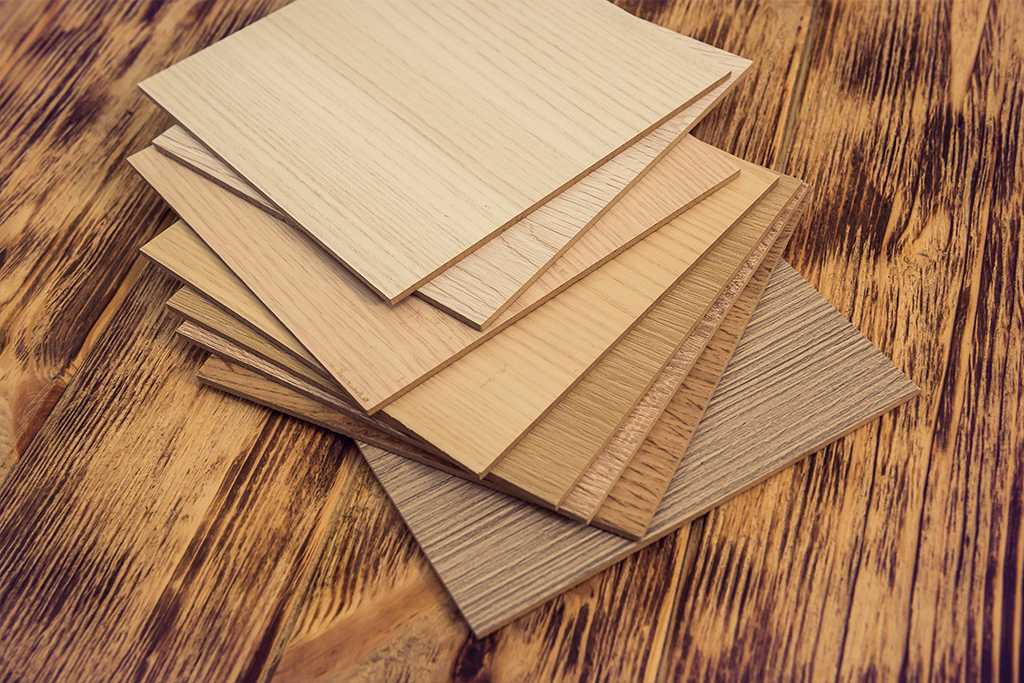 Materials have the most prominent influence on any item's budget, and furniture is no exception. The look, style and finish also sum up the budget.
As materials can directly affect the durability of the furniture, you can choose the materials according to how long you want your furniture to last. If it's a quick fix for your short-term furniture need, you can get away with comparatively lower quality furniture or even renting the furniture by spending less. However, furniture purchase is usually associated with a long-term plan, and it's best to invest in high-quality materials.
Similarly, your work culture and the type of business you own influence the finish and look of your furniture, affecting your budget. Simple looking furniture costs less than those with a stylish, sophisticated finish. For instance, if visitor, client, customer or even employee impression of the ambience of your office space is vital for your business, you must plan accordingly for a stylish finish.
Here are some office fitout examples and their average cost.
Basic Office Fitout: A conventional office design with basic office desks and seatings, new floorings and decorations. Costs around $785 per square metre.
Mid Range Office Fitout: Generally used in larger office spaces and comprises office desks, seatings, floorings and decorations of higher quality materials. Costs around $980 per square metre.
High Spec Office Fitout: Involves a team of interior designers and workspace planners to meet your dream office fitout with top-notch furniture quality. Costs around $1235 per square metre.
5. Customisation
Customisation is also a major factor that impacts furniture budget. If your office space demands a specific design or colour that best suits your brand, you may want to get customised furniture, which adds to your budget.
Even if you're purchasing an office fitout from a retail store in its default shape, size, colour and pattern, it generally costs you the maximum retail price, but you may be able to negotiate a discount when purchasing in bulk.
6. Modular Construction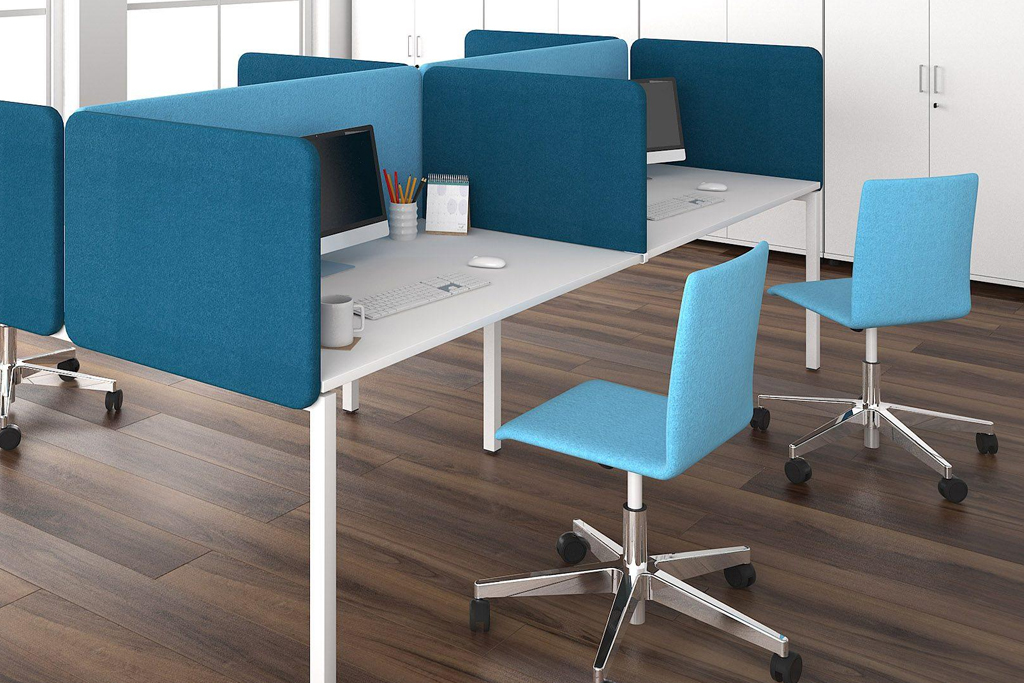 Getting modular furniture for your workspace can save you a fortune in the long term. Due to its mobility and flexibility, modular furniture can fit right into any office setup. If there comes the requirement of relocation or reconfiguration of your office space in the future, modular furniture can be seamlessly transferred into a new space. Since modular furniture is multifunctional, you get options to personalise your office space in multiple ways.
Interia's Nitron Range of Modular Furniture
The Nitron range of modular workstations is both sleek and sophisticated. With its smart beam system, you can configure the space to suit your needs in seconds. Its high adaptability makes it a breeze to pair it with several screen options, storage or soft wiring. Nitron modular furniture system gives you the ultimate productivity-boosting workspace with its comfort-focused design.
It is available in the following specifications:
Height: 720 mm
Base Colour: Black or White (customisation available)
Top Colour: Interpanel, Laminex or Polytec commercial ranges (customisation available)
Configurations: Single-Sided, Back to Back, 90 Degree, 120 Degree, Spine or Executive Hub
Warranty: 10 years
Lead time: 12 to 16 weeks
7. Storage
How much storage space you need in your office also determines the budget for your furniture. A digitalised office space significantly minimises the need for storage space, but you may need some storage space anyway. Adapting smart storage with filing cabinets is the way to go, though this adds to your furniture budget. However, it reduces your floor space, which can balance out the overall budget or hopefully even lessen it.
Interia Office Furniture Fit Every Budget
Nobody wants to buy low quality furniture. It's even better if you actually save money when purchasing durable and stylish furniture. With that in mind, plus a limited budget, your chances of bringing in a great set of office furniture at a reasonable price are minimal.
We're here to help. With 30+ years of experience providing office furniture and joinery solutions throughout Australia, we understand your unique requirements and supply you with the highest-quality furniture according to your budget without compromising quality. Contact us to discuss your requirements with one of our expert team members.