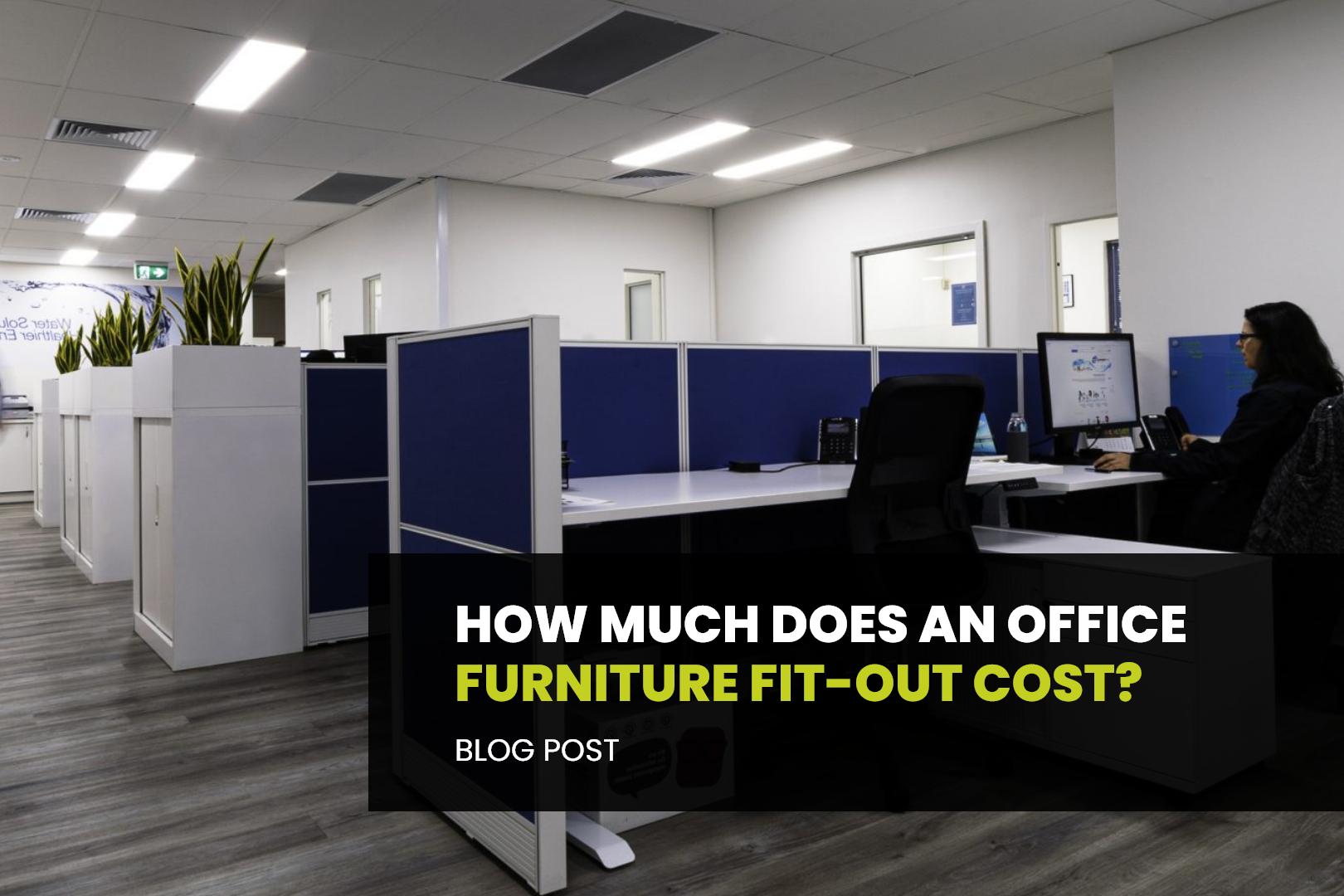 HOW MUCH DOES AN OFFICE FURNITURE FIT-OUT COST?
Your complete office fit-out cost guide for a successful furniture fit-out
Whether you are building a new office space or refurbishing your existing one, the first thing you'd want to know is how much it will cost you. There are various ways to calculate your fit-out cost, and there are various factors that affect it, but without knowing how much you'll be spending, you'll have a hard time planning a fit-out.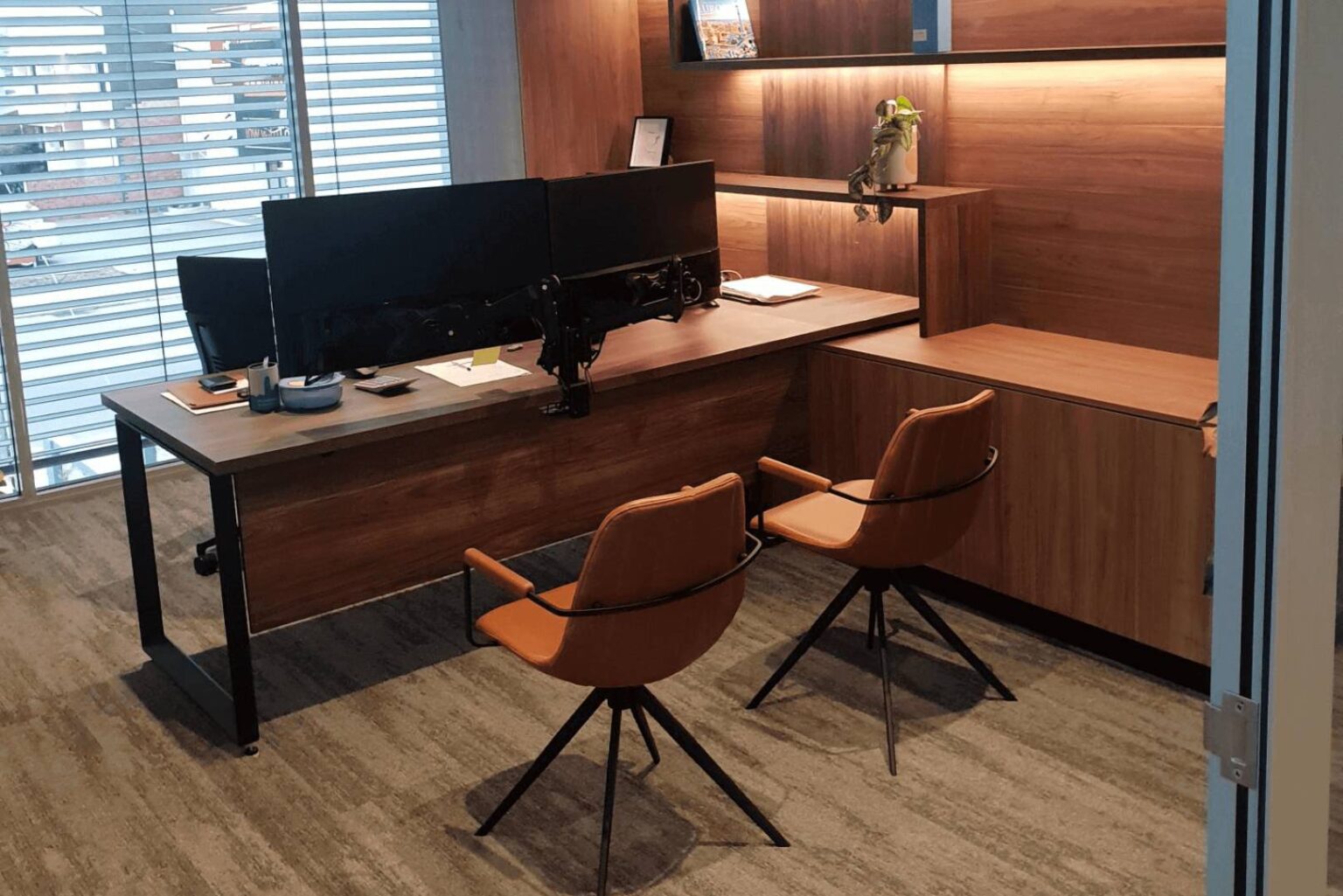 At Interia, we understand how important it is for you to know if your fit-out project will suit your budget. Therefore, we have created this guide to answer all your queries regarding office furniture fit-out costs. We would like to educate you on different packages suitable for all ranges of budget.
Before digging into the variety of fit-out packages and their costs, we want you to know that you must know your budget and what you want. So, without further ado, let us explain about furniture fit-out cost.
Interia offers fit-out solutions for all requirements. Therefore, our services range from cost-effective to premium fit-out options. Let's begin with the most reasonable choice.
BRONZE
Cost: Between $750 and $1250 +GST per employee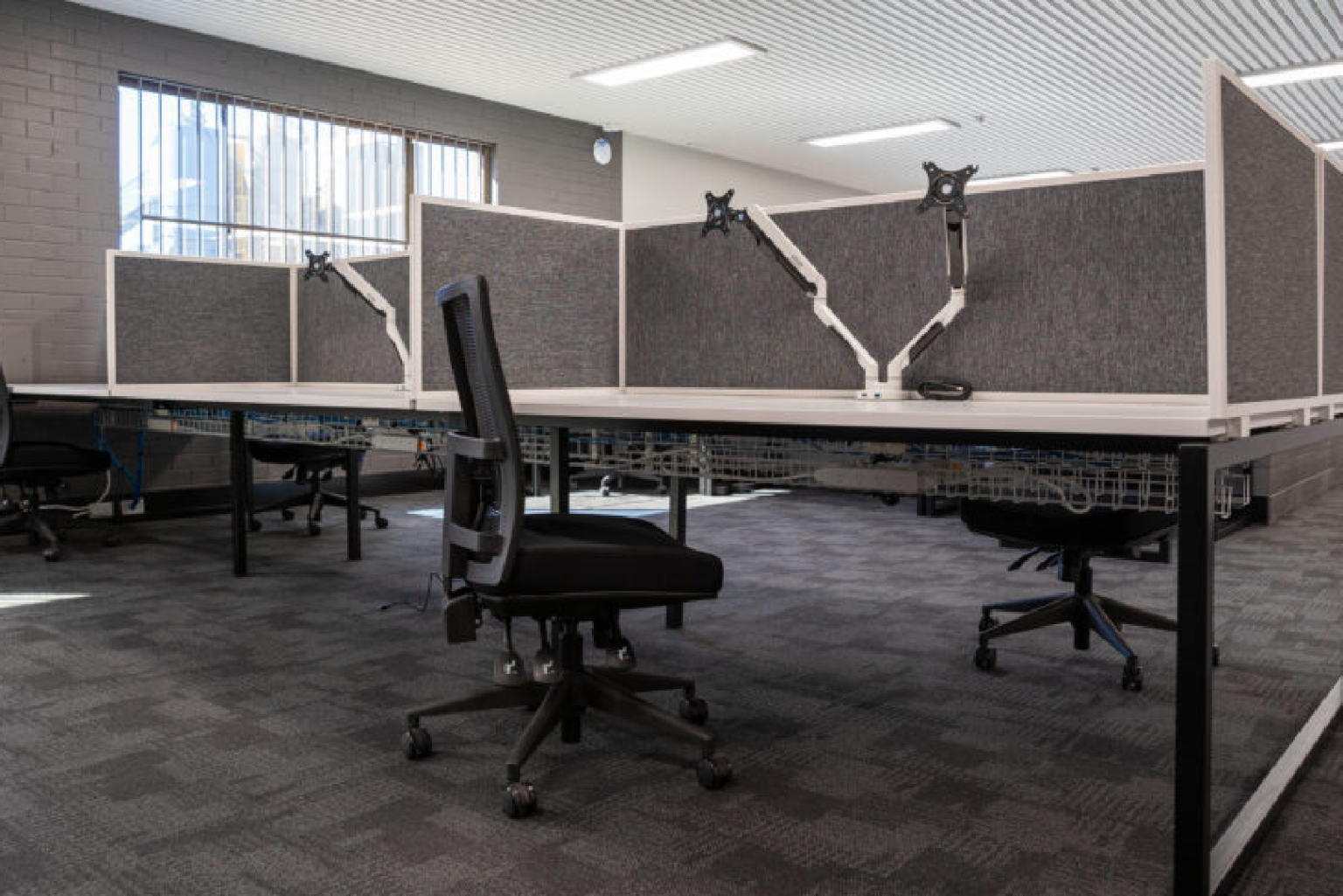 Bronze plan is the most cost-effective fit-out option ideal for start-up companies or offices seeking to expand within a tight budget. This option will allow for easy future expansion and modification. Though it won't include any Private Offices, Reception or Breakout areas, it comes with a medium-sized boardroom (that could also be used as a collaboration zone by staff) and a Lunchroom with a small Kitchenette.
This plan allows all team members to work together, facilitating ease of communication and agile workflow. It also minimises the costs of approvals, office partitioning & glazing, fire services, carpeting, painting, and air-conditioning by keeping the workplace open and flexible.
Furniture Selection
Workstations & Desks range that can easily be re-configured as the business grows
Seating consisting of budget Task Chairs and a handful of reasonably priced Boardroom Chairs
Office Screens, Tambour Cupboards and Storage Cabinets for separating areas or departments
Budget range storage furniture in standard colours and sizes to keep costs to a minimum.
SILVER
Cost: Between $1250 and $2500 +GST per employee: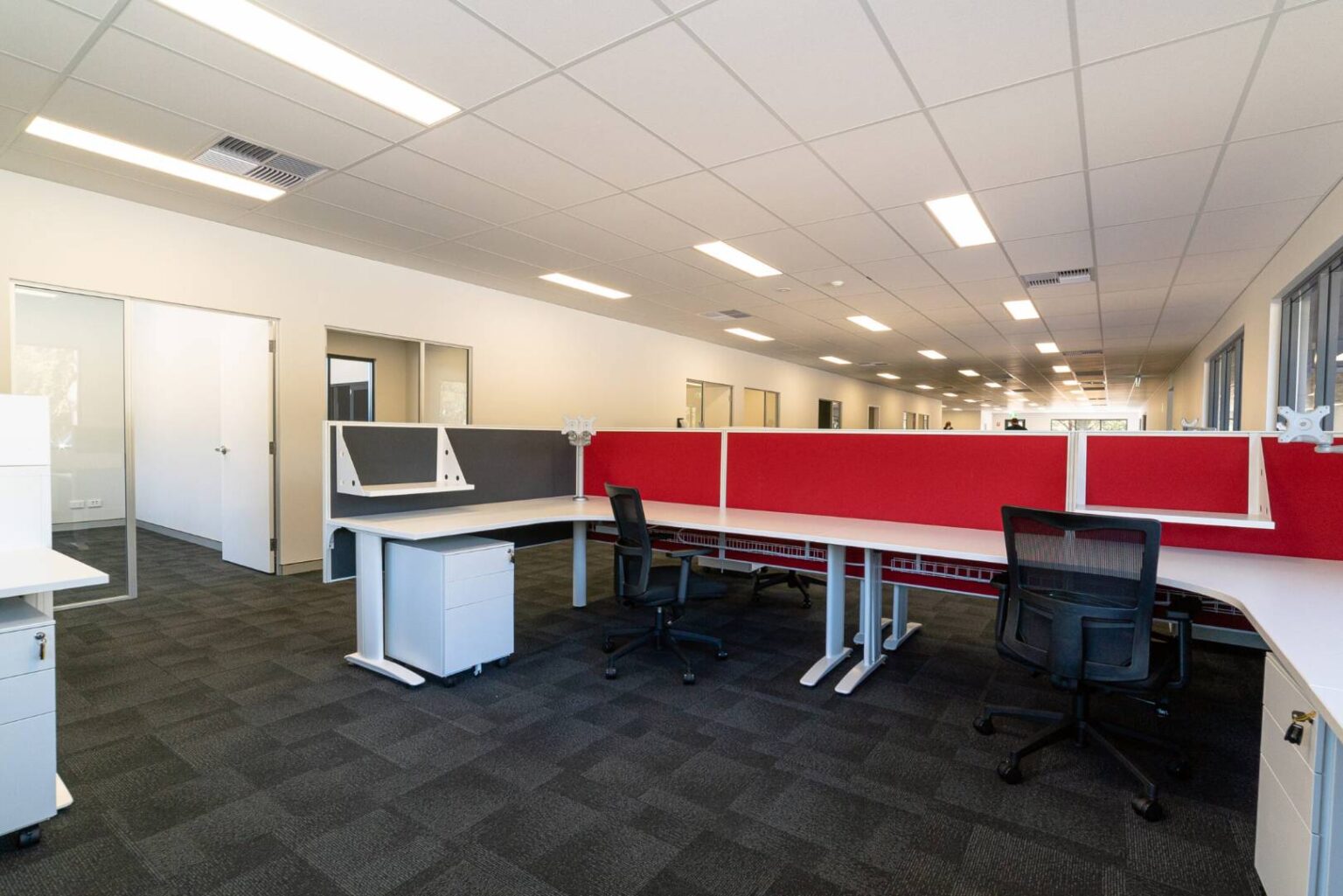 Silver furniture fit-out plan is ideal for rapidly expanding companies seeking to upgrade without investing large amounts of capital.
With the silver plan, you'll get an open-plan office space with elements of Activity Based Working incorporated with a few Private Offices for Senior Managers/Directors and a reasonable Reception Area to portray a professional image to your customers & suppliers. It will also include a central Breakout Area where staff could recharge and interact in a relaxed environment.
Additionally, this plan will provide you with a good-sized Boardroom and a smaller Meeting Room to facilitate important meetings and consultations and informal collaboration sessions for staff.
With the Silver Fit-out plan, building works would be almost non-existent. Therefore, the cost for approvals, plasterboard and glass partitioning, fire services, carpeting, painting, HVAC and Make Good (at the end of tenancy) would be minimal.
As we use loose furniture under this plan, you'll be able to remove and reuse it at the new premises effortlessly should you plan to relocate your office space in the future.
Furniture Selection
Economical range workstations & Desks tailored to fit into your workplace and allow clear workflow
Cost-effective Ergonomic Task Chairs for desks and workstations
Upmarket Executive style Chairs for Private Offices & Boardroom, and inexpensive Visitor Chairs for meeting rooms and reception Areas
Areas/zones segregated with Modular Office Screens (covered in a fabric that allows for some internal branding to be incorporated), Tambour Cabinets with Plants, and Filing Cabinets to create an Activity Based Working system.
Since furniture will divide the areas under this plan, very few Office Partitions will be used, and there will be very little need for built-in Furniture.
GOLD
Cost: Between $2500 and $6000 +GST per employee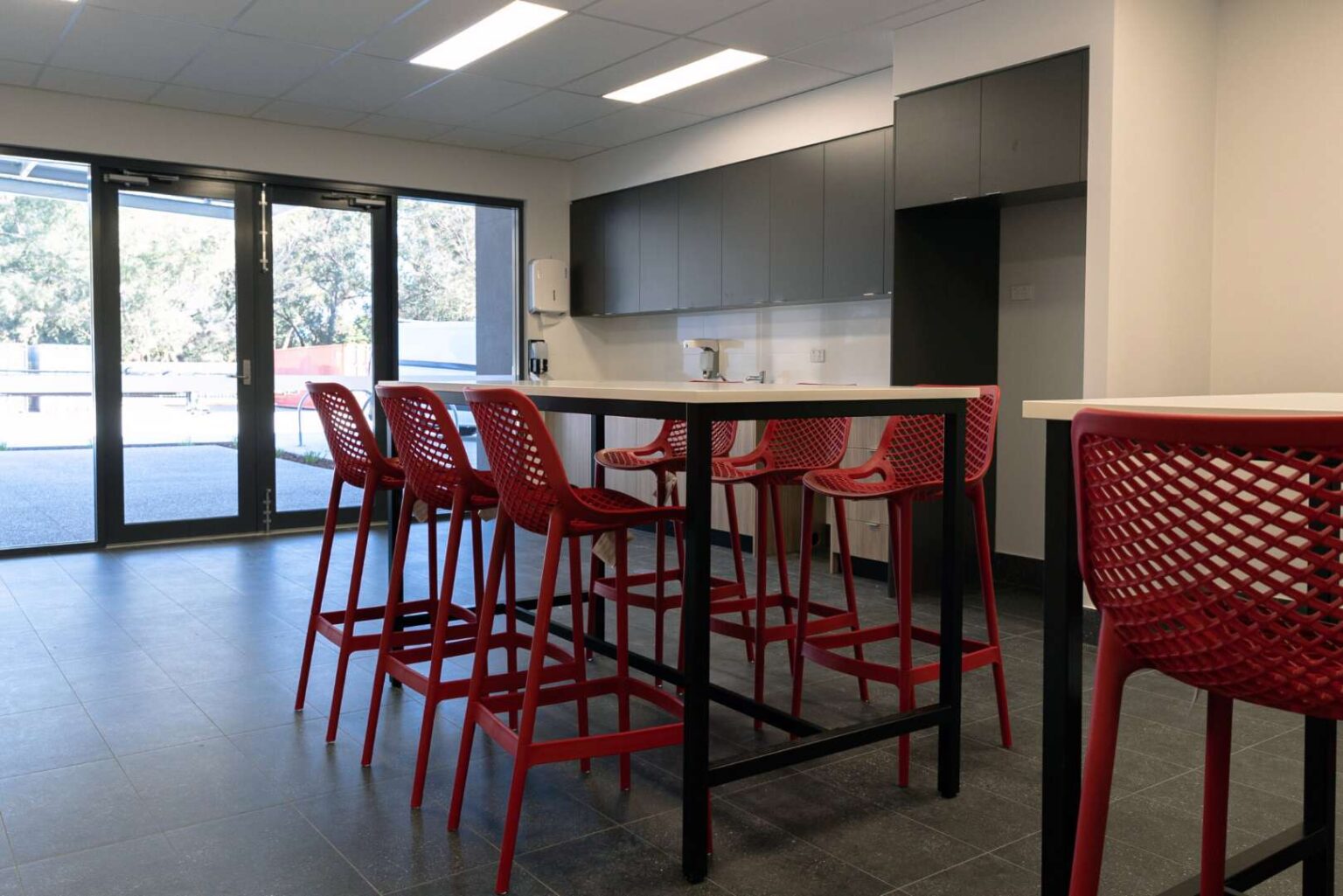 Gold fit-out plan suits a more established and professional service company seeking to establish itself as an industry leader where the management is aware that the investment in an exclusive workplace will ensure they retain and attract talent.
It may be worthwhile to undertake the services of an expert for a project of this size. An experienced fit-out partner would create an intelligent workplace design that considers the companies' unique culture, branding and workflows to ensure that the investment creates genuine ROI.
This Plan will feature
An inviting Reception Area to create a good impression as the first point of contact with visitors.
Upmarket and private Meeting Rooms located near the Reception for ease of access for visitors who come to the office to consult with staff. These Meeting Rooms would also double as Collaboration Areas for informal staff meetings.
A Boardroom for significant Management Meetings, Staff Training and Client Presentations
The workspace separated by business functions/departments to ensure an efficient flow of information. There would also be several larger Private Offices for each business department's senior management to allow for supervision.
With careful consideration, you can minimise the budget for a workspace of this calibre by limiting the amount of building work required. A knowledgeable fit-out partner can assist you with this through the clever use of the existing layout and non-permanent furnishings.
Companies that choose to do a fit-out of this level would need to consider the length of their tenancy as there would be "make good" costs to bear before moving to a new location.
Furniture Selection
Premium materials and finishes to lift the workplace's status: woodgrains and colours would be prevalent to give the environment a more prestigious look.
Highly customised Workstations & Desks to ensure staff have the most functional furniture to perfectly suit their requirements.
A spine system with large amounts of storage to give the employees the ability to store their personal belongings and any confidential company material securely
Smart looking and functional Room Dividers with some artificial plants to separate the business functions/departments from the workspace. Plants in the workplace have been proven to create a more relaxed environment. Room Dividers help break up areas but are not so arbitrary that they create a siloed environment.
Comfortable and ergonomically designed Task Chairs for administration staff, upholstered in a fabric to tie in with the company's branding and brighten up the workspace
The Executive & Senior Management offices equipped with highly comfortable padded High Back Leather Chairs, which can also be used in the company's Boardroom
Well-equipped Boardroom & Meeting Rooms with Audiovisual facilities to allow seamless Video Conferencing as it becomes more critical for business communication
The Boardroom Table fitted with a Power Module linked to the AV system with charge facilities for electronic gadgets.
Informal Meeting Rooms furnished with functional Banquet Seating to create a "coffee shop" feel to encourage creativity and relaxed discussion. The area will also be suitable for staff members who need a distraction-free workspace when they have specific tasks that require focus.
A neat Breakout area furnished with cozy furniture to ensure staff have somewhere they can relax and recharge away from the workplace's bustle. This area will facilitate more social interaction between staff, which significantly increases morale.
PLATINUM
Cost: Between $6000 and $10,000 + GST per employee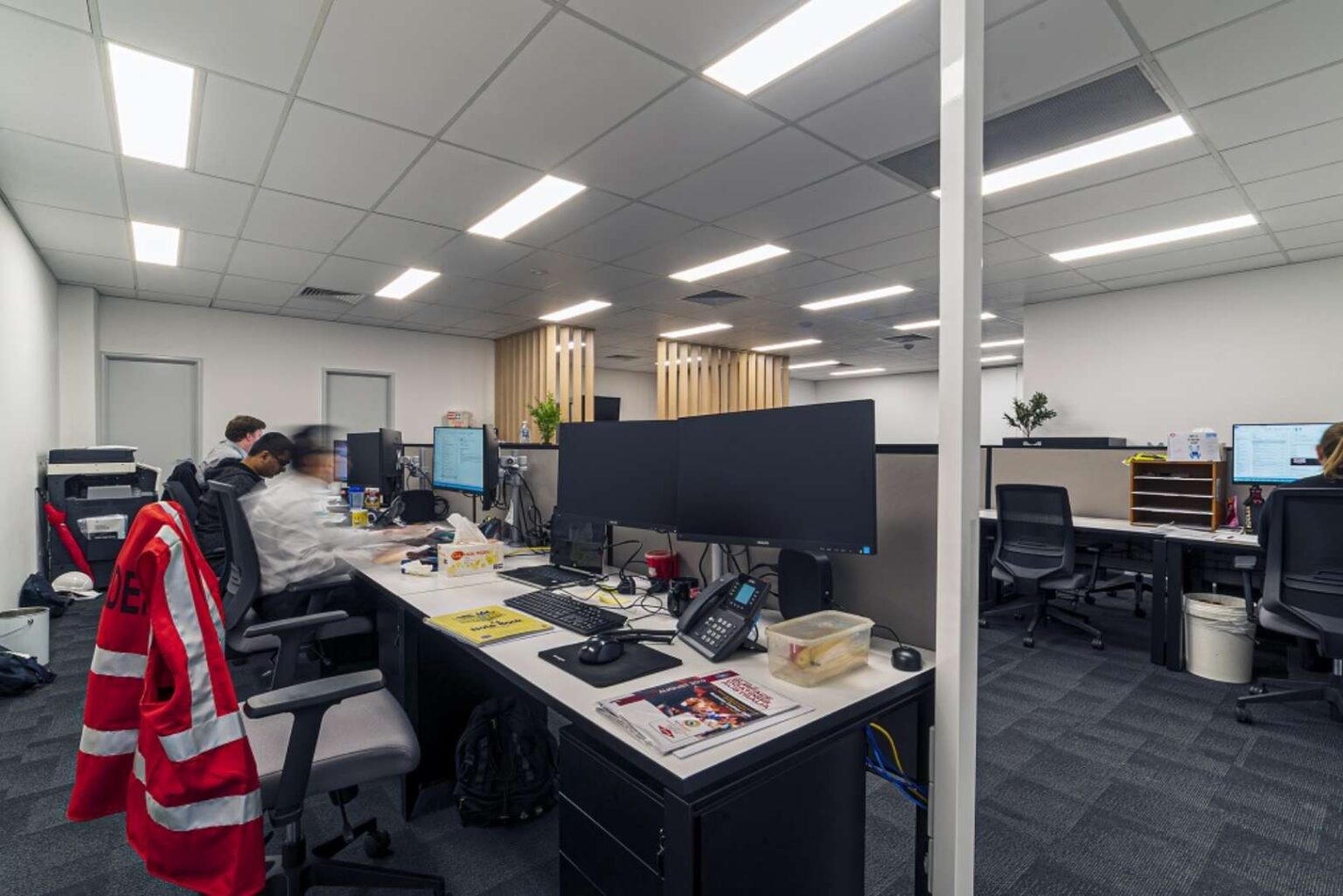 Platinum or a luxury office furniture fit-out plan is highly beneficial to companies that rely on a highly engaged and creative workforce to retain their authority in the market. The high-end fit-out is also essential for a company's culture. For the companies that realise the quality of workspace is critical to retain and attract top talent, a large investment in the fit-out shows their commitment to providing the best possible staff environment, which helps them meet their objectives.
Such companies' current objective is to create a "home away from home" atmosphere through the intelligent use of flexible and casual work areas. A better-relaxed layout allows for plenty of communication between staff, emphasising collaboration and sharing of ideas.
To successfully realise your platinum fit-out plan, you will need a reliable and experienced fit-out partner who will undertake a significant amount of research into its operations and culture to ensure the office will function correctly.
This fit-out plan will feature
Astounding grandeur and style to capture the visitors and clients' attention from the moment they enter the premises. It will include a luxurious Reception Area with immediately recognisable branding.
Distinguished yet quite open to allow for easy communication Offices for the Directors and the Managers
Several working area options for the staff depending on their task: If the team needs quick collaboration, they can meet in a Quiet Booth, Canteen area or a Meeting Room, whereas if they are working on a project that requires some focus, they could select a Hot Desk or even a tiny Private Nook.
Allocated desks or workstations, including a locker system to stash personal belongings securely for most of the staff
Showering & change room facilities for staff to encourage healthy habits, such as riding the bicycle to work or meeting friends for a walk at lunch or even a meeting on the go with a colleague
Furniture Selection
Top-of-the-line premium fitout materials.
Luxury finishing with premium materials, such as leather and timber veneers, and carefully analysed colour selection to guarantee they do not detract from the desired design.
Very carefully considered Workstations & Desks in the Hot Desk/Open Plan areas to suit the full spectrum of staff. Height Adjustable desks are preferable in this situation as the user can set the desk's height for the most ergonomic setup. The desk's adjustable height feature will allow the user to work in a standing position as sedentary behaviour such as prolonged sitting poses significant health risks.
Carefully designed locker system equipped with state-of-the-art digital locks or even swipe access: It also incorporates internal branding. Charging stations inside the lockers for staff convenience.
Comfortable workspace zones for a relaxed, pleasant style: The workspace will be open, and any divisions will be minimal to allow staff to interact across all departments frictionlessly.
Natural or Artificial Plants, visible across the whole workspace as they are a brilliant option to create a relaxing, inspiring environment
Comfortable and supportive high-end mesh back task chairs for the Hot Desk and Open Plan areas, and specially designed Sit-Stand Stools to help minimise sedentary behaviours in staff.
Elegantly designed and functional chairs for the Executive & Senior Management Offices to match with the fully custom desk and storage. With custom joinery, the design options are endless and depending on the required look, any finish and style can be incorporated.
Heavy technology-featured boardroom for a breezy external communication. Customer joinery in the Boardroom with built-in Audiovisual components.
Well designed Breakout and Canteen areas for a hub for the staff to congregate and mingle, which is imperative to an excellent corporate culture
Top-level End of Trip facilities for staff to encourage them to travel by bike, which creates benefits such as improved health, vitality, and better performance
The Platinum fit-out plan is comparatively expensive, but as the workplace is such an essential pillar of creating a unique culture, the companies that go down this path realise that they will get a massive Return on Investment through the value that their happy, motivated, and engaged employees will create.