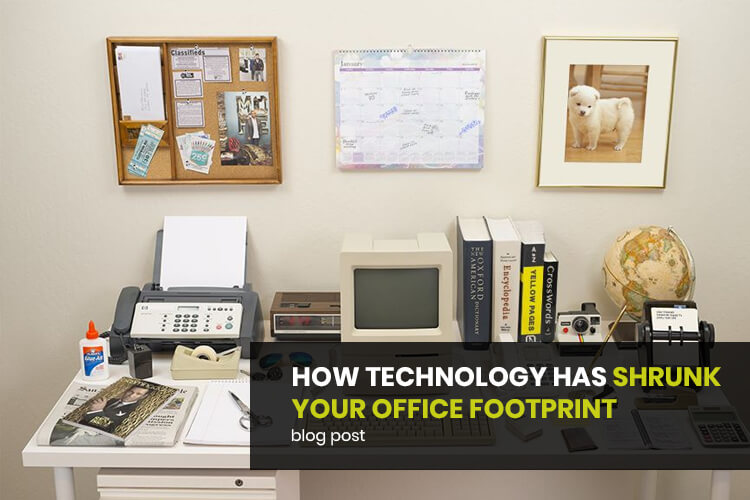 How technology has shrunk your office footprint
Check out this fascinating Timelapse Video by BestReviews (click here) of how technology has changed your workplace throughout the past 25 years…
This video is a fascinating visual reminder of how dramatically (and rapidly) technology is disrupting the typical workplace.
With the unending creation of new apps & programs and the increasing capability of laptop computer's, tablets & smart phones, the space required for the average office worker has shrunk significantly. The New York Times reported that the average space per office employee decreased by more than 20% between 2010 and 2012. This decrease in space can make a massive saving to a company as typically after wages, business rent is the next largest overhead.
Unfortunately there is also a downside to this shift to smaller offices such as increased distractions and reduced privacy. These issues can be countered by implementing an activity based working system which in essence is an office that consists of several zones that employees can choose to work in depending on the type of task they are performing. They can choose to collaborate with colleagues in a "hot desking environment", recharge in the "breakout zone" or retreat into a "quiet zone" for distraction free work. Implementing a system such as this does not have to be an expensive exercise and in most cases an existing workplace can be 'tweaked' to facilitate this system.
To contact the Perth office furniture & fitout professionals, click here or call us on +61 8 9359 1288.
Video Credits:
Produced by BestReviews
Producer, Momchil Filev
Photography by dougthomsen.tv
Engineering by Anton Georgiev