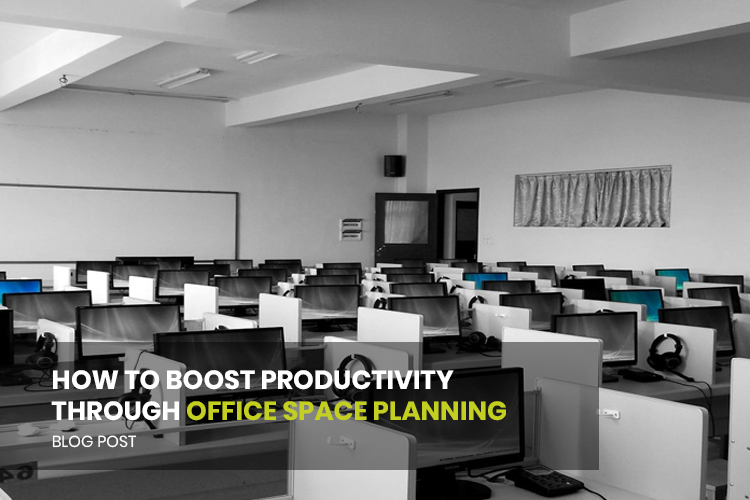 How To Boost Productivity Through Office Space Planning
Designing your office is fun. It's probably something you've always dreamed of, back when you were working for someone else. But every space is different and requires forethought for design elements. For office space planning tips, stay close.
Have you ever been in an office that was just impossible to work in? Modern offices lack communication and collaboration elements in their layout. To increase workflow and engagement, a few simple changes to how your space is used can work wonders. Let's first look at what office space planning is.
Proper office layouts are organised by certain office furniture and functions to work effectively together, while using space efficiently. Optimal space planning affects a company's ROI by better maximising employee productivity. Essentially, more work gets done. Here are a few tips to think about to plan your space effectively.
1. Divide office space according to your requirements
What areas do your employees need to work? Do they need frequent brainstorming for creative progress? If so, make sure there's a room where teams can sit together. Design for daily operations. Consider how all the different roles interact and the types of tasks they perform each day.
2. Introduce shared spaces
As work continues to become more fluid, workspaces need to match. Yes, individual workstations are still required for 'quiet time' but maximise productivity with shared stations. This takes up less space so you can add other elements that will boost motivation and happiness – like a break or hang-out room.
3. Meeting & training rooms become one
How often are you holding meetings and training sessions at the same time? Rarely, we presume. Save space by designating one room for meetings, conferences and upskilling your team.
4. Consider technology & equipment needs
Space planning can also mean not locking the space in with specific technologies. For example, old desks were designed with phone jacks but everyone is using mobiles. Discuss your technology requirements with IT support staff.
5. Allow for growth
This is one of the most important parts of optimising your office space. Things change, employees come and go, and you'll introduce (and drop) services and products. Make sure you give yourself room to adjust your space as your business grows or adapts. Planning for growth can help you scale in the future.
A well-designed workspace is more than just good looks. Keep in mind these principles and you'll set the tone for a great, productive team. Get your employees excited to come to work.
Need Help With Office Space Planning?
To make better use of your office space, furniture plays a key role. Not only will it give you more room to move around, having the right furniture also helps boost productivity. With our in-house manufacturing team here for you, fitting out custom furniture is easy. Talk to us about your office tables, chairs,desks, partitions, and storage. Start with our free layout service to visualise your perfect office.