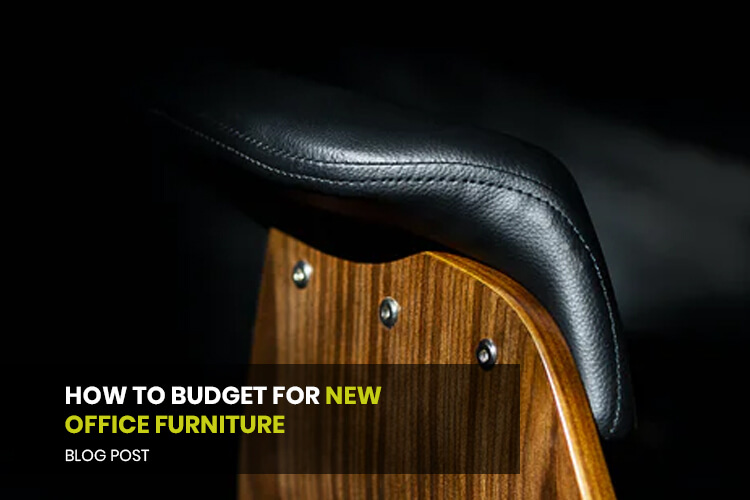 How to Budget for New Office Furniture
It takes thought and investment to deck out your office. While it's easy just to pick up a few pieces of office furniture in Melbourne, for a productive space it's best to spend a little bit more and get it right. We all know the saying: Time is money. This rings true when it comes to the connection between your workspace and how well it operates.
But what about all the other things that your office or staff need? Shouldn't that money go to that when you've already got furniture set up? Well, of course, it depends what it is. If your business can't run without it and you've already got desks and chairs, then yes. However, in the long-term, quality office furniture is extremely important.
Ergonomic products improve productivity and health within workplaces. And what's more important than the happiness of your employees?
Start by taking a good look at your workplace, from an objective perspective. See what type of furniture is currently in the space and make a list of what type you're intending to buy. Think creatively while you're walking around. If you need a few pieces, you might be able to save money by ordering all at once.
Take the time to research different companies available who you can buy from. Then, ask for a full, itemised quote. If you can't afford to buy all at once, break your list into 'want' and 'need.' Purchase the office furniture items that are at the top of the 'need' list first.
For example, if you've got a new team member starting in two weeks, an extra workstation is more important than updating your office storage solutions. Once you've purchased your must-have pieces, re-calculate the list of items so you have a total figure. This is your savings goal.
Divide this amount by say 10-12 weeks and put that amount of money into a separate account each week. This way, in three months, your office will have all new furniture in it – without you having to go into debt now to achieve it.
Don't forget to consider location, size, available facilities, technology, and furnishings when you're in buying mode. Invest in a few statement pieces for the office. When updating your furniture, it's a good time to revisit the layout of your office. Is it time to switch to open-plan or take a minimalist design approach? Talk to your team and find out what they need from their workstations and the office as a whole.
New Office Furniture In Melbourne
If you're on the hunt for custom made, ergonomic furniture for your office in Melbourne, browse our online store and talk to us. No matter whether your space is big or small, we've got the products to suit. Buy online now or get our designers to tailor make a piece of furniture.
Create a space that actually works for your team. You'll notice a difference in productivity and motivation levels.