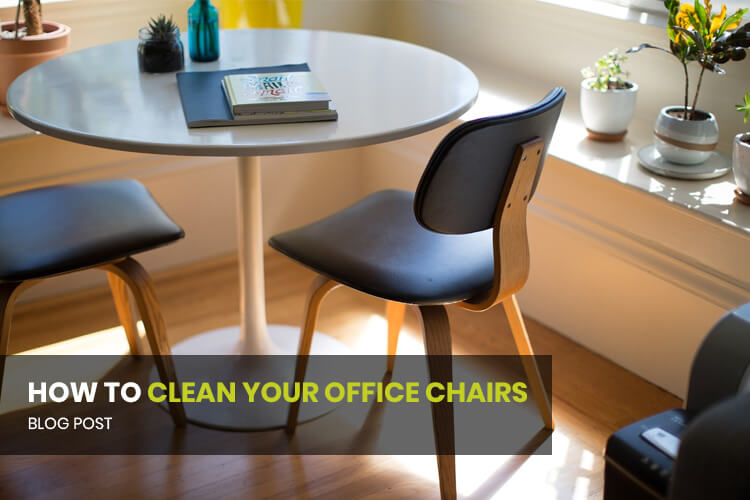 How to Clean Your Office Chairs
If there's one type of office furniture that gets used the most it's your chairs. But because they're always being used, it's hard to keep them cleaned. At Interia, we're office furniture specialists in Melbourne. Keeping your chairs in good condition are important – not only from an aesthetics perspective but also to maintain health in your office.
Let's go through some general office chair care tips to maximise the lifespan of your furniture.
Test your cleaning techniques on small spot first
Before you apply a cleaning product to the entire surface, test it out somewhere that's not visible. If anything goes wrong and the material doesn't take to the cleaning product, you'll know before it ruins the chair. Even if you're just cleaning with soap, you never know how it'll react with the surface. Testing is the best way to prevent damage.
. Remove stains immediately
The quicker you can remove a stain, the better. Don't let it sit for days or weeks because it'll be harder to come off.
• Check a tag for cleaning instructions
Does the chair have a tag underneath that outlines the do's and don'ts for cleaning it. Follow these tips to avoid any damage.
The Cleaning Process
Whether it's a food or ink stain, office chairs are exposed to all types of blemishes. Get into the habit of encouraging your employees to regularly wipe down their workstations at Office with a dry tag to remove dust or debris.
Purchase environmentally-friendly dishwashing liquid that's free from nasty chemicals. You want it to be as kind to the surface as possible. Mix two teaspoons with a cup of warm water and use this to clean the chairs.
Dip a rag into the water and gently dab the stains. Once it's gone, rinse the area with clean water and leave it out to dry. Don't sit on the chair during this time.
Another great product to use is automotive upholstery cleaner. This product usually only takes a few minutes to dry and it's a heavy-duty solution. Just be sure to cross-check the product material with the solution you decide to use.
Maintaining good looking office chairs takes effort. But if you can instil these habits, your furniture will last longer. Encourage your team to take breaks and move away from their desks. This will minimise food and drink stains, as well as give your team more energy for the rest of the day.
If an accident does happen, take a few minutes and clean it up properly. This will make life easier for you in the long-run. Invest in an upholstery protection spray to help prevent stains from settling into the fabric. Leave this in a mutually accessible area.
We sell a wide range of different chair types – ergonomic office Chair, adjustable, mesh and fabric, and leather styles. If you're looking to update your chairs, you'll find the products you need through us. And if you need something special, our designers can custom make it.
Give your team the support they need.