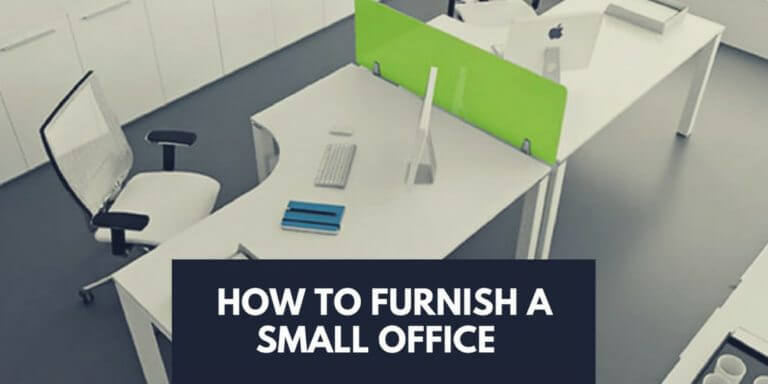 How to Furnish a Small Office
Love your office but wish it was bigger? Starting small, until your company gets big? You can make the room work for you, with creative design. It starts with your computer desks.
It's not the size that matters, but the design. While we'd all love to have large offices (with beach views), it's not realistic. But that doesn't mean you have to work in a shoebox. Your furniture takes up a lot of space in your office. By being smart with your choice of desks, chairs and tables, you can 'expand' the room.
As offices are shrinking, more people are talking about minimalism. Reducing clutter and finding storage alternatives for small spaces requires a touch of creativity. But it can be done.
You've got to look at your space meticulously and know what parts to use, and to leave free. The best way to do this is to review your organisational structure. How many employees do you have? Are they full time, part time or casual? Do you often have customers or guests coming in? Can your meeting room double as your break room or kitchen?
It's not just about your business model, but also how you run your business. Is it a collaborative environment or a more traditional way of working? Make sure your company's values are reflected. Even if your customers don't see your office, it still needs to reflect attitudes and philosophies.
Buy your office furniture items according to available space. Fill the office with bright lighting.Many people keep lighting to a minimum when space is an issue. You need to give the small room life, which can be achieved through different shades of colour. Keep desks clear, with only the essentials on them. Embrace vertical storage to keep a minimalist look. Multi-purpose shelving and compact computer desks are also a great idea.
Use the small space to your benefit
Small spaces don't have to be a bad thing. It's about how you perceive it. Studies have shown that a more relaxed atmosphere can help teams be more thoughtful. If you don't have the luxury of moving desks around to instill creative thinking, there are other ways. Add a painting to the wall, put a beanbag in that free corner or encourage staff to share their morning coffee outside – on that beautiful patch of green grass in summer.
Redesign your office space
Take the time purchasing the right furniture for your company's needs. If anything, it's a good lesson in working minimally. Cluttered workspaces don't lead to productive employees. Make a list of all the things you need in the office and a reason for each. You'll be surprised how little you use things every day.
Need to buy new office furniture? Contact us today.
Your desks, for example, take up a large part of your office. They're your biggest piece of furniture. Whether you're moving office or redesigning your current one, keep this in the back of your mind. Ask yourself if there's a way to save space.
Space is precious. Choose your desks wisely.