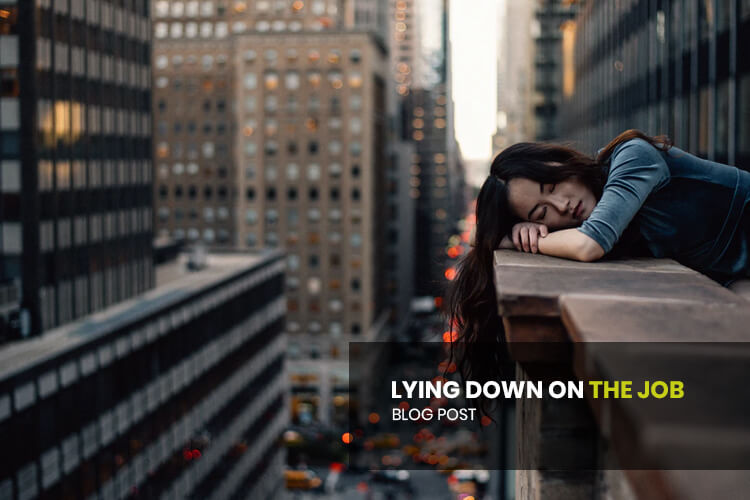 Lying down on the job
With the much maligned Office Chair being Public Enemy# 1 in the world of ergonomics, scientists have created all sorts of weird & wonderful solutions to combat its effects on the human body.
Our sedentary lifestyles are certainly not sustainable judging by recent research. In one study involving 800,000 cases, it was calculated that those who spent a significant amount of time sitting or lying down had a 112% increase in risk of being affected by diabetes compared to the active participants; a 147% increased chance of having a cardiovascular event (eg. heart attack) and a 90% increased chance of death caused by these events.
We have all heard about the Standing office Desk which has proven very successful in increasing the user's movement therefore assisting with health issues such as weight loss (and consequently reducing heart disease risk), blood circulation & improved posture. Since Apple CEO Tim Cook suggested that "Sitting is the new smoking", sales of these desks have reportedly increased at 4X the rate of typical seated desks.
One less well know option is the Lying Desk. This desk is designed more to suit "high intensity computer users" who can make use of the stations compatability for multiple monitors & side tables. This design allows for better blood flow compared to the typical desk design due to the fact that the torso & legs are kept at a greater angle than 135 degrees.
Only time will tell if this design will make it into mainstream workplaces but as we become more heavily dependent on technology and our jobs become less active, scientists will continue to keep attempting to create solutions to minimise the health issues that are a by-product of the changing workplace conditions.
To speak to Perth's professional Office & Workplace Fitout Specialists, contact us on 1300 874 814.