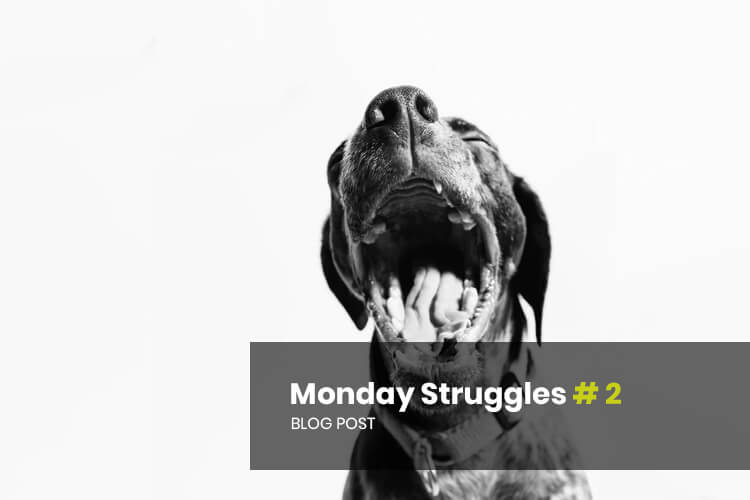 Monday Struggles# 2
Do you suffer from the Monday Morning Blues???
With the memories of last weekend quickly fading and the next weekend seeming further away than a Dockers Premiership, many people regard Monday as the worst day of the week.
In actual fact, there's a Marmite survey that says many people won't crack a smile until 11.16am on Monday mornings, and research from a staffing company shows that even though Monday is the first day of the week, workers are generally more productive on Tuesdays.
Check out our tips on how to make Monday work for you. Maybe you could even learn to enjoy them.
---
1. Plan ahead
The secret to nailing Monday is preparation.
It all starts on Friday afternoon. As tempting as it is to get the heck out of there, it pays to spend a little longer planning your attack on Monday. Update your to-do list for the next week, prioritise any urgent tasks that you just didn't quite get to this week. By following this routine you can look forward to the Monday knowing that you aren't in for any suprises.
2. Recharge
Use your 2 day break wisely.
Try to arrange your weekend so you party Friday night and Saturday and leave Sunday as free as possible to recharge.
3. Mix things up
Use Monday as a platform to proactively make some changes in your lifestyle or workplace.
1) Set up a new fitness routine (Maybe arrange a lunchtime walk with a colleague or friend)
2) Enquire about a short study course
3) Update your work environment (Maybe bring some plants into the office to brighten it up, get yourself a new office chair or even trial a sit / stand desk)