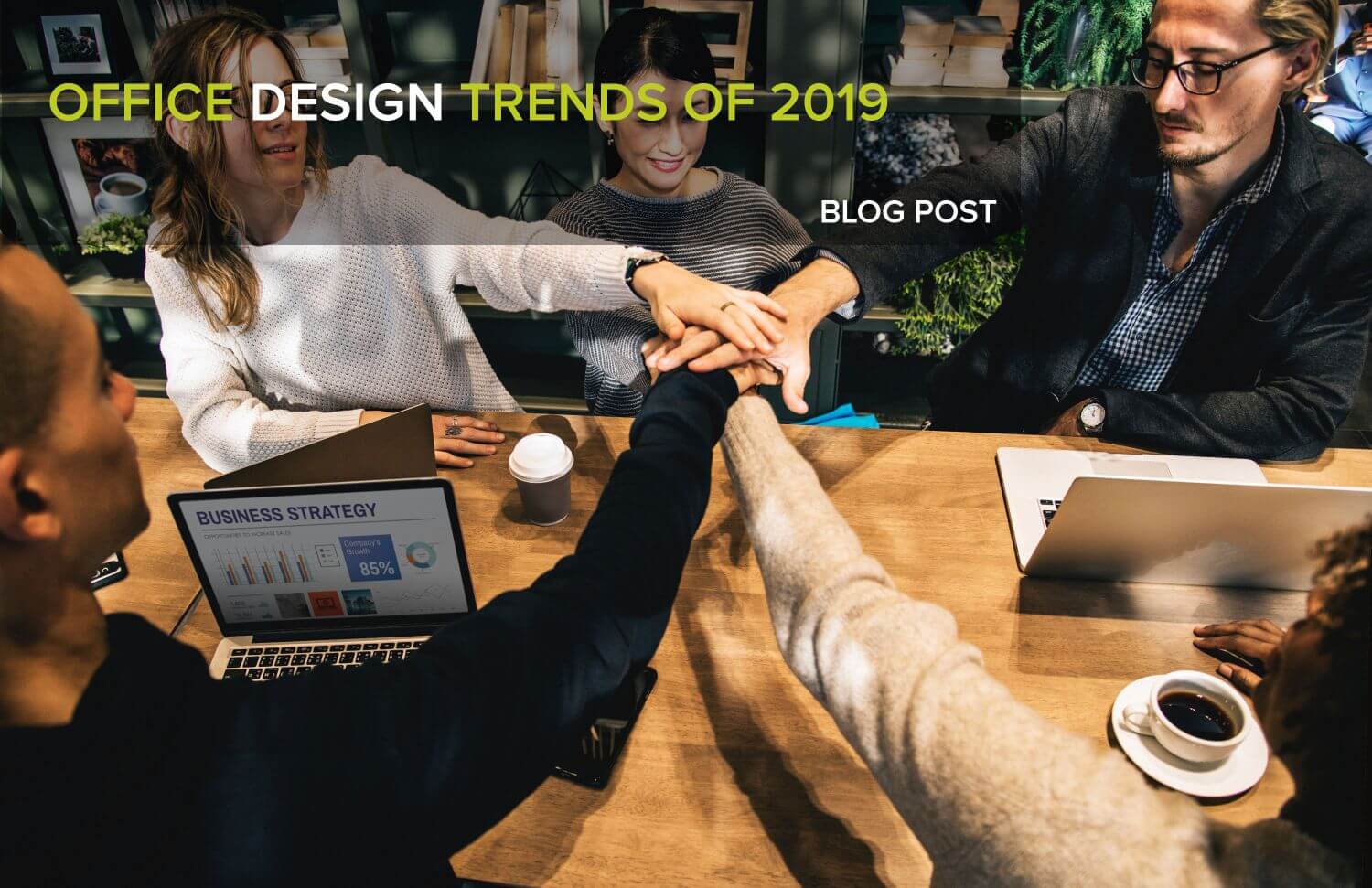 Office Design Trends of 2019
Concepts around contemporary office design have changed markedly overly the last few decades. While the earliest version of the open plan office started in the 1950's, the idea has evolved far beyond having workers seated in rows under the watchful eye of a supervisor. Contemporary office design trends around office optimisation continue to evolve, incorporating ever more practical innovations to boost employee morale and wellness.
Building on 2018 trends that focussed on innovative workplace design and the creative use of workspaces, 2019 trends take these to the next level with a green light on more holistic office design.
Keeping employees happy
Future focussed employers have a far greater understanding that keeping employees happy in the workplace makes it far easier to retain their top talent, whilst also promoting optimal productivity.
This realisation is driving design trends that promote creativity and collaboration, and incorporate more leisure and relaxation zones that allow employees some valuable downtime. Who said the workplace can't also be fun?
These employee-focussed spaces could include:
Meditation and yoga spaces
Holistic medicine offerings such as massage or reflexology
Espresso bars
Rock climbing walls
Game rooms
Multi-function spaces
Another hot trend is the creation of multifunction office spaces that adapt to changing needs, maximizing collaboration, creativity, flexibility, and promoting resource efficiency. These open-format office spaces can easily be rearranged to suit a specific need and could incorporate the following elements:
Unconventional and colourful creative spaces
Plants and greenery
Portable green wall dividers
Lightweight mobile furniture
Comfortable chairs and couches for informal meetings
Coffee bars
Getting back to nature
An enhanced focus on biophilic design, which uses nature as an architectural framework envisions far more interior green spaces and gardens, and the use of natural materials and lighting. This visual connection to nature is recognized as being a major component of workspace enhancement and employee satisfaction. Natural design elements include the use of grained wood and stone, vertical gardens that double as portable dividers, and the use of moss walls that can be arranged in a variety of patterns and designs.
Old meets new
The repurposing of old buildings such as manufacturing plants, warehouses and abandoned waterfront areas into prime office space is also growing in popularity. This allows for the combination of classic architectural features with modern décor, and the incorporation of antique and weathered elements contributes to the creation of vibrant new workspaces.
The use of old world craftsmanship and hand-crafted design elements, such as wall art and plant containers that supports local artists and designers, also allows employers to invest in the fair trade economy, earning valuable points in sustainability and supporting the local economy at the same time.
New innovations in wall art and accent designs include the use of abstract and geometric patterns which could also incorporate the company's logo or driving principles.
So there you have it – these are the hot trends in office design in 2019!
As office furniture professionals, we make it our business to stay on top of leading trends, and even lead them with a few ideas of our own. If you're looking for the office furnishings that you need to give your employees comfort, variety, and their best shot at success, look no further than Interia. We've proven ourselves efficient and reliable over 30 years to meet Australia's need for office furniture supply in Brisbane, Perth, Sydney, Melbourne, and all major areas. Contact us today for a fit-out solution that will take your company into the future.