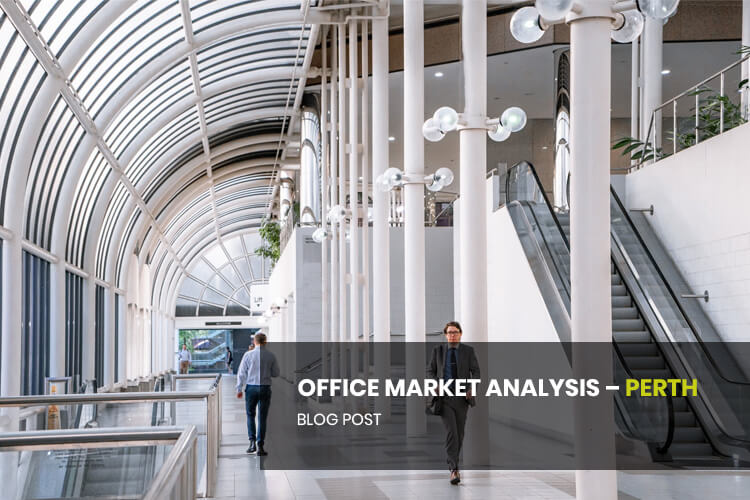 Office Market Analysis – Perth
Did you realise that the Perth Office Vacancy Rate is now well over 20% (the highest it has been in 21 years)?
This statistic isn't all bad news though as it has caused rents to drop around 40% from their highest point during the years of the mining boom. This will allow far more businesses to move into the premium locations which previously may have been well out of reach…
The Current Situation
During the 6 months from July – December 2015, almost 120,000 square metres of office space was added to the already bloated Perth CBD. This combined with the fact that the demand for the same property was less than 45,000 square metres meant that the vacancy rate climbed to over 20%. To put this into context, the 120,000 sqm added would require approximately another 30,000 office workers to make good use of the space.
To put this into perspective, Sydney (a city almost 2.5 times the size of Perth and with a far more bouyant office market) added only 200,000sqm of office space.
Unfortunately the increased supply of Office Space isn't the only cause of the drastic climb in office vacancy rates. With the mining boom now over and an increase in the unemployment rate, we are seeing a trend of businesses prudently downsizing and therefore minimising their office space to reduce their rental costs (typically a business' 2nd most costly overhead after employee payroll).
The Outlook
With the tough times still upon us, we are unlikely to see an improvement in the vacancy rate until at least 2017 as yet more office space comes on board. It is highly unlikely that we will get back to the 2012 rates of 3.3% anytime soon.
Now is the time for companies to renegotiate leases as landlords are offering incredible incentives to ensure their buildings aren't lying empty. It is reported that landlords are now offering up to 25-30% incentives as sweetners to entice tenants which include complete office fitouts, upgraded or new end of trip facilities and sometimes even new office furniture.
Businesses in the support and consultancy industries such as IT, Finance, Legal, etc. would be hard pressed to find a better time to gain a premium Perth CBD address. This prime real estate can provide a massive windfall for these businesses as it puts them in far closer proximity to large prospective clients such as multinationals and corporations. Also being centrally located in the city, allows them to better service existing clients.
For help with your office furniture or new perth office fit out requirements please call us on +61 8 9359 1288 or email sales@interiasystems.com.au