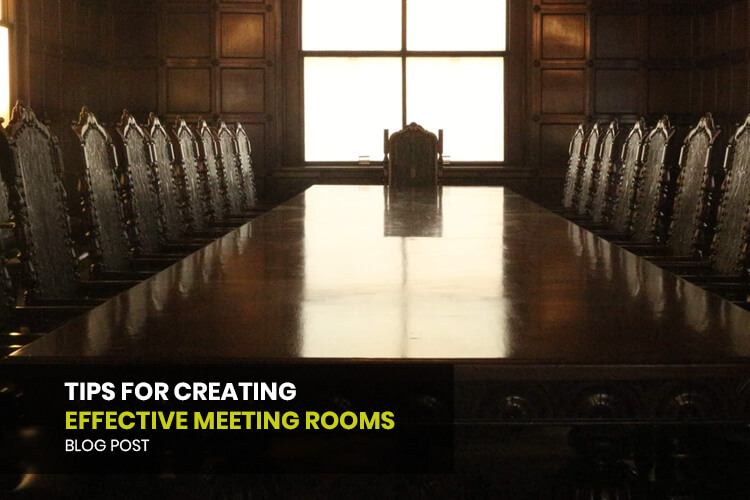 Tips For Creating Effective Meeting Rooms
The design and layout of the meeting spaces within your office fitout is very important to consider and should be carefully thought out. They are the primary areas where ideas are exchanged, information is traded, new ideas are hatched and big decisions are made.
An important aspect to consider is that these areas are not only used by the staff within your organisation, but are also frequented by business customers and suppliers. Thus it is critical to that exchanges are not interrupted and good lasting impressions of your company are formed.
There are two primary types of meeting spaces:
Formal meeting rooms – Enclosed rooms equipped with appropriate IT and communication facilities that are usually available for use on a bookable basis.
Informal meeting areas (breakout space) – These zones are open plan, semi-open or enclosed spaces with a more informal feel that are usually provided on a non-bookable basis.
With office space becoming more evaluable, the meeting space has had to evolve into a more flexible area that can be subdivided and in many cases shared with company training. To facilitate this, the furniture within it has had to evolve too. The large fixed boardroom table has in many cases been replaced by the Office Folding Table with a flip-top that can be linked together to createa large conference table or separated and formed into differing layouts.
Office Chairs should be comfortable, ergonomic and able to support different meeting types. Ancillary furniture in meeting and conference rooms should be free standing to allow flexibility of configuration and economical relocation and reuse.
Interia has Perth's largest range of Boardroom and meeting room furniture that has evolved to support today's flexibility and need for information and communication. Call our Office design consultants on +61 8 9359 1288 today for an experienced analysis of your needs. We also have one of the largest ranges of folding tables Perth.