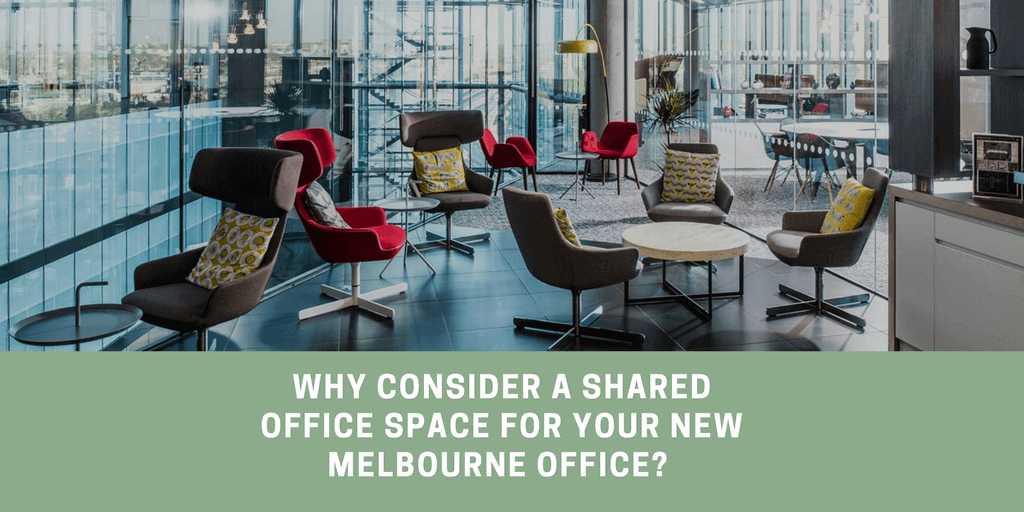 Why Consider a Shared Office Space for Your New Melbourne Office?
You just have to do a quick Google search to see the growing list of co-working office space. This office style takes collaborative working to the next level. Many businesses in Melbourne and other cities are ditching the traditional offices for shared spaces for a wide range of reasons.
Motivation #1? Cost. By downsizing your office space and moving to co-working, you'll save money on rent. Have you noticed that sometimes your current office is packed, while times it's empty? During those quiet times, you're paying for space that's barely being used.
The co-working model helps to change this by offering a flexible option with all the benefits of having a traditional office – meeting rooms, designated workstations, a kitchen, and great location.
Rent is one of the biggest expenses for any business. Working from home isn't professional or productive either. Co-working strikes the perfect balance between the two: A designated place to work that's affordable.
Less Responsibilities.
When you have a dedicated office, if something goes wrong, you have to deal with it. In shared offices, there's a community manager who will see to any maintenance issues. Again, you'll be saving money on maintenance and upkeep – as well as the headache of having to organise repairs and seeing to issues that arise.
Increased Collaboration.
Employees want more relaxed, fluid working environments. Striking that work/life balance is easier with co-working. Because shared spaces are open 24/7, your team can come in at any time. From a security perspective, you don't have to worry about your office being left open or your staff to be put in danger. Chances are, other people will be burning the midnight oil, too.
Shared working creates a more dynamic and lively. For people who want some time alone, there's plenty of cosy nooks and meeting rooms for this.
And with other businesses in the same location, there will be opportunity for crossover between brands. You might even pick up extra clients in the process. Many co-working spaces, especially in Melbourne, run weekly events both for members and the general public.
Simply by working in a shared office, you'll be networking every day. When external businesses visit, you'll have the opportunity to connect with them. It's networking made easy. Surround yourself by potential partners, clients or mentors.
Why Pay More Than You Have To. Switch To A Co-Working Melbourne Office Space.
Considering taking out office in one of Melbourne's collaborative workspaces? We have all the furniture office items in Melbourne you need to deck it out. Chances are, if you're moving from a corporate office to co-working, you're going to have a little less space. This is why choosing the right furniture is essential.
At Interia, we can custom design your workstations to fit perfectly within the co-working office. Whether you've got a team of two or 10, it doesn't matter. You tell us what you need and we'll create it.