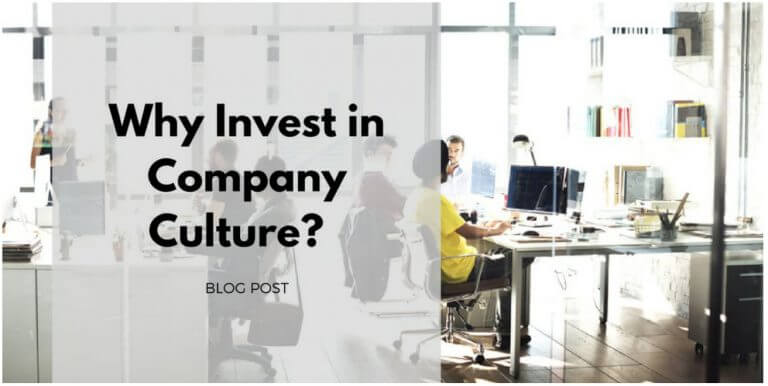 Why Invest in Company Culture?
Company culture is more important than many businesses give attention to. It plays a key role in almost every part of it – the talent you attract, productivity, satisfaction, and growth.
It's not just something you to find great staff, but to retain and engage them for years, too. Businesses have become more flexible to cater for new ways of working. Striking that perfect work/life balance is critical for every worker, young and old.
Millennials are basing the jobs they apply for on more than just the role itself. Investing in a strong company culture can help your business be heard – and just as important, continues to engage with them.
And if you don't believe us, here's an interesting fact: Companies in the top-quartile of employee engagement are 22% more profitable than those in the bottom-quartile (according to a Gallup meta-analysis).
More engaged employees = better customer experiences.
There's a big difference between the service delivery of someone who loves their job and respects the company they work for, and someone who doesn't. Customers can pick up on these vibes which can either boost or tarnish your reputation. Giving employees purpose and a clear culture to connect with will help attract and retain talent and customers. A lot of people forget about the latter.
Staffing problems are one of the biggest strains for businesses. Employee turnover can cost businesses thousands of dollars every year. But you can't run it without people. Spending time developing your culture is one of the best things you can do to improve your employee retention.
It all comes back to your culture and vision. Become more sustainable and make your company a place that people want to come to in the morning. This positive cycle begins with your investment in them. You can achieve this through improving morale, increasing retention, driving loyalty, and boosting your company's reputation. How you invest back into your team is entirely up to you. Every business (and employees) have different needs. Find out what you need to do to keep them engaged and do it.
Work on your company culture. Find out what gets your staff out of bed in the morning. How can you connect the two? Don't spend another dollar on disengagement. Build a culture that makes your employees proud to come to work every day.
Refine Your Company Culture
Do you know what your company culture is? Write it down. If not, list the kind of way you'd like your business to run. Clarity is key when it comes to instilling a culture. It's not just the way people think or feel, but also the physical space.
Office furniture can help increase productivity and make your room work. As your refining your culture, you'll probably need to readjust your space. If so, we've got desks, workstations, tables, chairs, storage, accessories, and plants so you can achieve any type of look.
Give your team a healthy dose of culture every day.