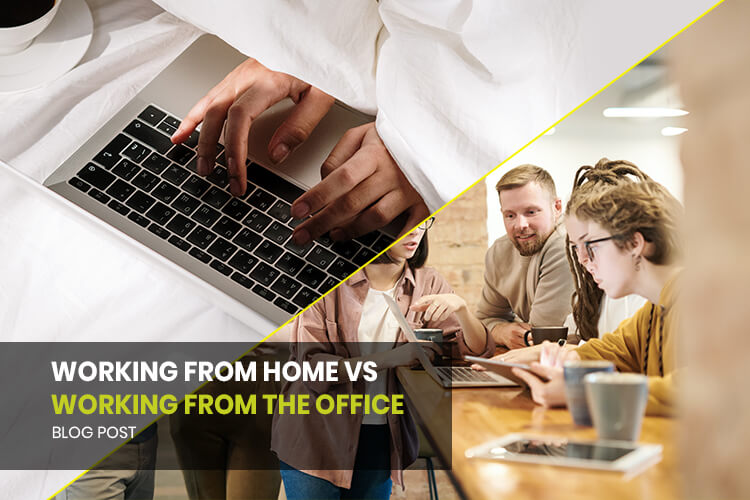 Working From Home vs Working From The Office
This is a tag of war, working from home vs. working from the office. The digital era has made it easier for some to work from home but others have argued working in an office environment is more productive. I agree, working from home is the goal but from my experience working from the office is better. These are some of the reasons why working from home is better:
Not all people have the discipline to work from home
You need a lot of self discipline to get work done from home. There are so many distractions at home; it takes a lot of will to stay productive. Non-work-related distractions at home like a program on the TV, house chores, family obligations or somebody at the door makes it a lot harder to concentrate with work. This is different from office distractions because they are almost always work related. Not all people have the capabilities to be productive at home so it's best to stay at the office.
Defined work schedule and work ethic
There are scheduled working hours and a guideline on what should be achieved by the end of the day in an office setting. This is not the case when working from home. Since there are no guided timelines for working at home it becomes increasingly difficult to switch off from work to home and vice versa. You might find yourself continuously working even when on vacation which is unhealthy. The idea of ethics doesn't appeal to availability to entertain company and visitors. When working in an office people can only see you when you are available unlike people stopping by for a chat when working at home.
Creativity, guidance and development
Managing staff is easier from an office as you can easily offer guidance on what a task requires. If an issue arises in regards to work, simply walk into a supervisor's office or turn to your colleague for guidance. This also makes it easier for development of a project or task. Your creativity also improves in an office because you get an opportunity to bounce ideas around and find solutions easily. You can easily work your way up the ranks working from the office than at home. Working from home limits the opportunity to improve your innovation and creativity. Interaction with people is necessary.
You may encounter some issues like faulty communication platforms which you would have avoided at the office. Sometime Skype or Facebook Messenger might stop working in the middle of an important meeting.
Want your office to be a productive working environment? Contact one of our workspace consultants today on +61 8 9359 1288 or email sales@interiasystems.com.au.