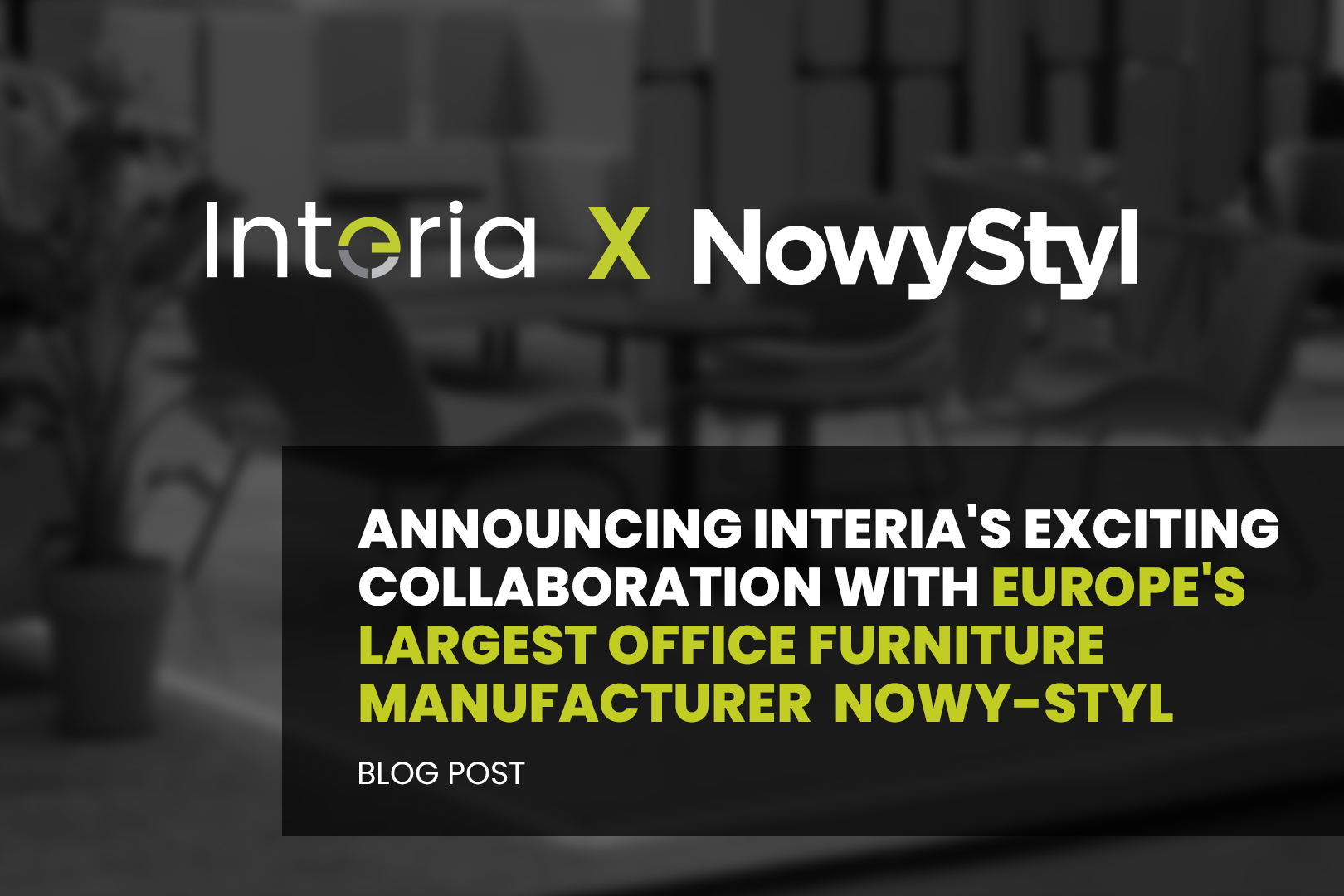 Announcing Interia's Exciting Collaboration with Europe's Largest Office Furniture Manufacturer – Nowy-Styl
Perth's premium office furniture provider now partners with Europe's largest office furniture manufacturer. Interia and Nowy-Styl have teamed up for an exciting partnership to help you create modern professional workspaces.
This collaboration further increases Interia's ability to constantly add value to businesses with our custom Office Furniture & Joinery solutions to build professional and tailored working spaces.
Why Nowy-Styl?
Nowy-Styl has been in the furniture industry for the past 30 years in Europe and has helped companies worldwide arrange office spaces. Their keen ability to identify the needs of their customers and then deliver appropriate solutions to make their workplace healthier, more efficient and comfortable is what makes Nowy-Styl stand out in Europe's furniture market.
They have also furnished public spaces such as healthcare facilities, huge stadiums and concert halls. A passion for developing new products and the satisfaction of a well-executed project is what drives them.
Nowy-Styl's reputation precedes its name, as it has earned the trust and loyalty of its customers for the last 30 years not only in Europe but around the world. Therefore, Interia is proud to associate with an esteemed and trustworthy partner like Nowy-Styl.
No. 1 Office Furniture Manufacturer in Europe
Nowy-Styl is nonetheless the No.1 Office Furniture Manufacturer in Europe.
Some of the major USPs (Unique Selling Proposition) of Nowy-Styl that make them No.1 are as follows:
They deliver products to more than 100 countries.
They have production facilities with state-of-the-art technology in 7 countries.
More than 7000 employees worldwide.
Turnover of more than EUR 386 million in 2020.
Sharing Company's Mission and Values
Interia and Nowy-Styl share many aligned objectives and values. We both happen to have great passion and respect for the natural environment and realise the effect that the workspace has on impacting business productivity & creativity.
We both ensure that our products and services align with our customers' needs concerning health and comfort, increasing job satisfaction and efficiency, and fulfilling individual requirements regarding ergonomics and aesthetics. We both share this relentless pursuit of continuous improvement to ensure that our products and services serve our customers optimally.
For us, nothing is more crucial than providing the best customer service and quality of product, and complete user satisfaction is our ultimate end goal.
What unites us further are the values that both Interia and Nowy-Styl follow:
Ambition
Both companies are made up of ambitious people who constantly improve their working methods and look for new solutions to achieve even better results.
Humbleness
Both of us appreciate and respect the other company's experience and knowledge. We are constantly learning and improving our competencies. We are both able to admit our mistakes and learn from them. At the same time, we are proud of what we have already achieved.
Integrity
We maintain good relationships with people by observing the law and our company's internal rules and keeping our business promises. We both believe that integrity and decency are equally binding in business and in private. We strictly believe in following ethical business practices and being transparent to our customers.
Tolerance
We both acknowledge the cultural diversity in our company and the environment as great treasures. We treat each other with respect and strive for mutual understanding.
Sharing Competitive Perspective 
Interia and Nowy-Styl share the vision of providing market-leading quality products and services.
Unbeatable Lead Times
We both firmly believe that speed of supply is critical in the current climate. Therefore, we ensure that we will not be beaten on lead time! Our in-house manufacturing capabilities combined with our industry-leading office furniture & joinery solutions ensure we can always meet the shortest deadlines.
Experienced Authority
Interia and Nowy-Styl coincidentally also share the same span of experience working in the furniture industry. We both have over 30 years of experience in the office furniture industry.
Driven by an intense commitment to service and a reputation for quality, now with a good three decades of vast experience in the office furniture industry, Interia and Nowy-Styl offer the latest and most complete range of office furniture to suit every brief.
Interia now part of the Global Collaborative Team
Collaborating with Nowy-Styl has allowed us to become part of a global team, which has connections to over 100 countries around the globe.
By respecting different points of view, we both will treat each other as understanding and trusted partners working together for our clients in the coming future.