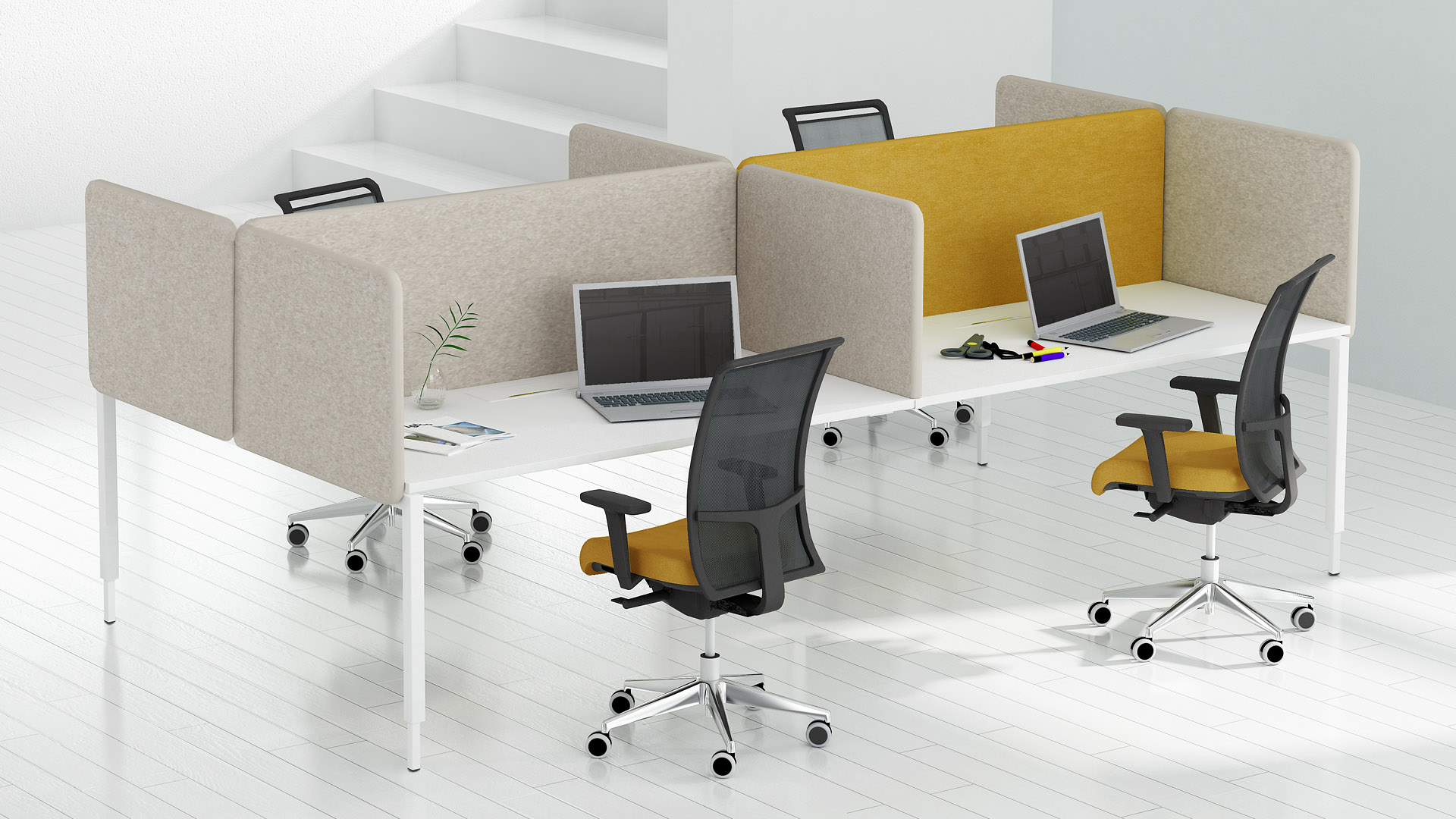 The FUSION530 screen is the ultimate acoustic screen system that offers the user great privacy & focus yet still allows collaboration. These panels have a class C sound absorption rating and are filled with sound-absorbing material to reduce background noise.
The FUSION530 screens can be upholstered with a fabric of your choice which allows the customisation such as incorporating brand colours & different textures into the work[ing] space.
Frame Colours: N/A
Fabric Colours: Standard Light Grey & Dark Grey, Other colours available on request.
Screens: Compatible with Environ, Hydra, Specta, Astris, Nitron, Stockholm, Matrix, Hyper, Carbon & Ultron
Configurations: Single Sided, Back to Back
Height: 530mm
Warranty: 10 Years