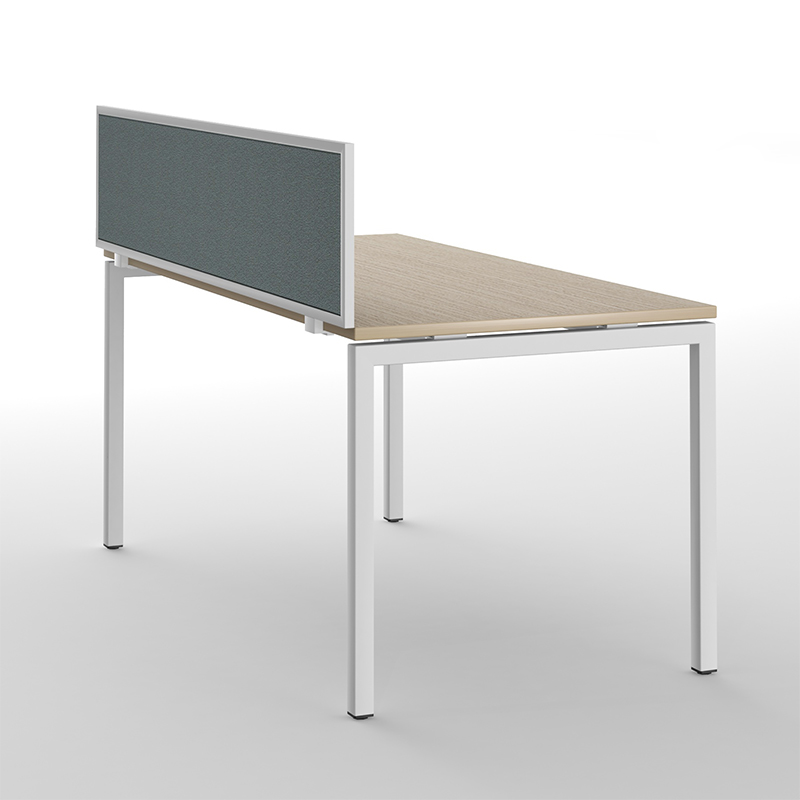 The CUBE20 screen is a smart, modular screen system which can be be fitted to any Desk / Workstation style. With its sleek, minimalistic design, this system creates privacy for the user and can be used to bring style and colour into the work environment.
Frame Colours: Black or White
Fabric Colours: Standard Light Grey & Dark Grey, Laine Suzette range & Rim Trilogy 1 range. Other colours available on request.
Screens: Compatible with Environ, Hydra, Specta, Astris, Nitron, Stockholm, Matrix, Hyper, Carbon & Ultron
Configurations: Single Sided, Back to Back
Height: 500mm
Warranty: 10 Years