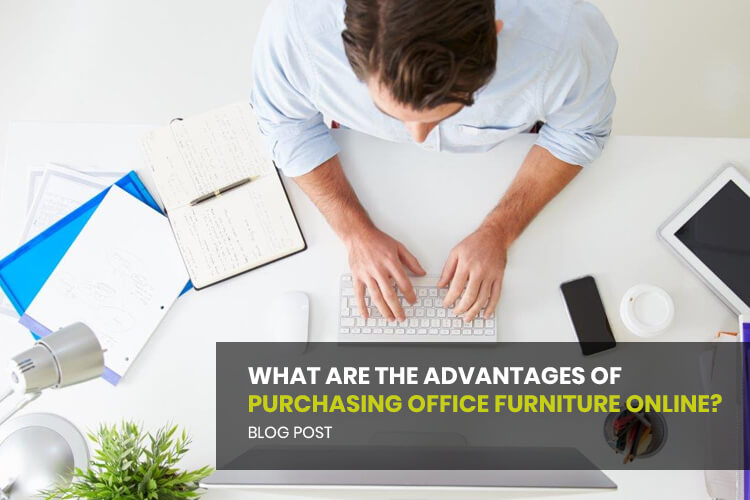 What Are The Advantages Of Purchasing Office Furniture Online?
Shopping online today is fast becoming the most popular and best shopping method available. Online shopping today ranges from groceries, gadgets, appliances and even online office furniture. Online shopping gives the consumer a host of advantages and Interia has put together a list of some of the benefits of purchasing using this method of buying.
YOU CAN SAVE TIME
Have you already done your research and know what you require but don't have time to physically go into a bricks and mortar store and make your purchase? With the well-structured layout of today's online store websites you can place your order in minutes and move on to more productive things. Also online stores like Interia will suggest related products which saves time when purchasing multiple office furniture items.
YOU CAN SAVE ENERGY
Nearly everyone would agree that going from location to location to view products before making a decision (especially with children) can be an energy consuming exercise. Shopping online you can be sitting at your office desk, on your couch or even at a café while the rest of the world rushes from shop to shop. All you need is a computer, tablet, smartphone and internet access.
YOU CAN COMPARE PRICES
The advanced technology of google searches allows you to price check with just a few clicks. Within a few minutes you can have checked prices on at least 3 different websites and you have control over the decision of which company you want to purchase from and which item is going to work best for your needs.
YOU CAN PURCHASE 24/7
This is one of the biggest benefits of online shopping, no matter what time of the day, what day of the year you can purchase online at your own pace and convenience. Many small business owners do not have time available in their busy schedules until after business hours to research and purchase their office furniture requirements.
YOU DON'T HAVE TO WAIT IN LONG QUEUES
Purchasing through an online shop there is no dreaded long lines to waste time in or sit around a showroom waiting for someone to come and serve you. Just select your items, add to the shopping cart and a few simple steps your order is under way.
YOU CAN FIND SPECIFIC PRODUCTS EASIER
A well set out online shopping store will make finding the particular item, colour, size or style you require a breeze. Products are broken down into categories and clearly listed out which sizes & finishes are available. Also mostly online stores will indicate the lead time of the product you are purchasing or whether it's available for immediate delivery like our express melamine furniture range.
YOU CAN SAVE FUEL
The market of fuel industries battles from increasing and decreasing its cost every now and again, but no matter how much the cost of fuel are it does not affect your shopping errands. One of the advantages of shopping online is that there is no need for vehicles, so no purchase of fuel necessary.
PLEASE NOTE: Interia understands due to every space & requirement being different sometimes purchasing online is not always the best option so we have a team of consultants available to assist with any questions you have. Even if you are online and want to place an order our customer service team is available to guide you through the online shop to make process easier for you.
Contact us today on +61 8 9359 1288 or by email sales@interiasystems.com.au. Interia Online Furniture Store open 24/7 click here.