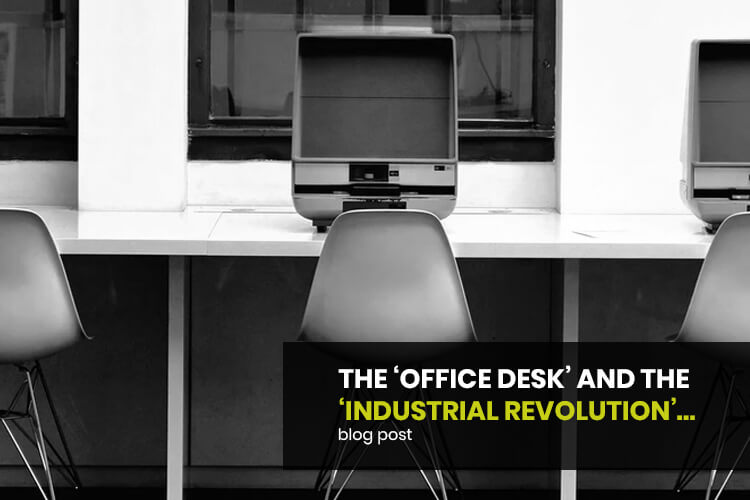 The 'Office Desk' and the 'Industrial Revolution'…
The 19th century saw the introduction of the mass-produced office desk…which up until now had been largely handcrafted to suit the individual…
This was the era of the 'Industrial Revolution' and the office desk was expected to hold and do more during a day's work…
The ability to produce cheap machine-made paper brought with it a sharp increase in written correspondence and with it the need for more 'white collar' workers that obviously required desks to work on.
As industrialisation progressed, office desks were able to be mass-produced with steam-driven wood working machinery instead of individually hand crafted. Office desks were now becoming common-place and the demand was ever increasing.
As businesses expanded with more office workers needing desks and new styles of working, there was now the necessity to create more options.
Then, with the widespread introduction of the typewriter, the need came for completely new styles of office desks.
Steel desks were introduced to accommodate heavier loads of paper and to withstand the pounding of the typewriters. The L-shaped desk also became popular, with the return being used as a space for the typewriter.
The next major revolution would not come for some time. It was not until the late 1930's that desks had to go through another major transformation, to accommodate the changes forced on the business world by the Second World War…
Next time we will bring you the office desk developments of this era…
Posted at 02:37pm by CK
Labels Office desk, Steel Desks, L-Shaped Desk